Partner with a company as passionate about your project as you are. At Lateral we eat,
sleep and breath our clients projects. That's what you get when you choose Lateral.
Partner with a company as passionate about your project as you are. At Lateral we eat, sleep and breath our clients projects. That's what you get when you choose Lateral.
Finally A Team As Dedicated As You!
At Lateral, we are more than just a custom software development company. We are a team of passionate problem solvers who have been working together for over a decade. Our culture is built around collaboration and dedication to enhancing our clients' projects beyond what any other agency might be able to deliver.
Our team is made up of innovators, thinkers, and solution finders who thrive on challenge. We are driven by solving problems. It's not just a job—it's our addiction. We are problem solvers and innovators who are passionate about bringing your vision to fruition.
Focused on Latest Technology
We believe that to truly deliver high-performance systems, we need to keep up with the latest technology. That's why we have embarked on a mission to become experts in new technologies and enhance how we think about custom software development. Our staff is encouraged to focus on their areas of interest, building funnels of speciality that enable us to offer our clients the best solutions possible.
Unfortunately, in our industry, most companies outsource to jurisdictions with cheaper labor. This approach is fraught with danger, as remote workers often don't fully appreciate the complexities that deliver high-performance systems, leading to short cuts or short-sighted missteps. That's why we are an in-house, Australian team of experts who are passionate about their work and have been working together for over a decade because of this passion.
Creative Solutions for Complex Challenges

At Lateral, we recognise that our clients often come to us with either an idea for a custom system or an existing system that they want to upgrade and maintain. We are specifically focused on working with clients who have big visions and real problems they want to solve, and who see us as a reliable partner who can invent solutions to what others may consider impossible challenges. Our team thrives on tackling complex challenges and coming up with creative solutions that help our clients achieve their goals.
Passionate About Delivering Results
When we discuss a really great project, we get excited about the endless possibilities of what we can do for our clients. We thrive on solving deep problems and restrictions in their businesses, and we can be the heroes that solve it. Even after delivery, we continue to think about the projects we've delivered and talk about them at barbecues. Solving problems that seem almost impossible is our passion, and it's the reason Lateral exists.
So if you're looking for a team of passionate problem solvers who are dedicated to enhancing your project beyond what you thought was possible, look no further than Lateral.
The team is led by innovative thinkers, passionate about chasing new ideas and
exploring opportunities.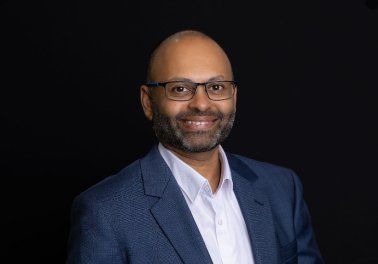 Thushara
Managing Director
"As Managing Director at Lateral, I bring over three decades of global IT expertise to meet your unique business needs. From diverse tech backgrounds, I've cultivated the skill to match technology with business requirements effectively. I'm committed to ensuring the success of all client projects. Let's turn tech complexity into smart solutions together."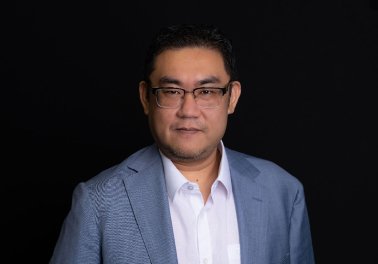 Tommy
Accounts Director
"I am truly passionate about my role at Lateral and the exceptional team I have the pleasure of working alongside. The satisfaction I get from working with a diverse range of clients, spanning various industries, and collaborating on projects that help them achieve their goals is what drives me every day."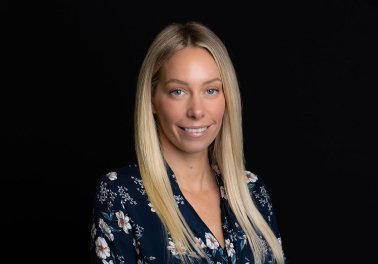 Emily
Operations Manager
"Working for Lateral has given me a different view on "work". I absolutely love my job and the incredible staff and clients I have the privilege of working with every day."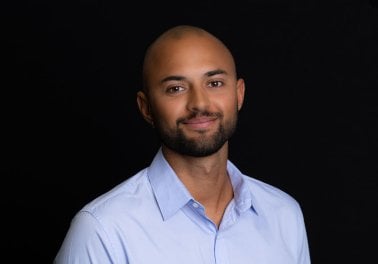 Jalen
Technical Support
"My journey with Lateral has further fuelled my love for technology. Our closely bonded team is encouraged to innovate and discover new technologies, which in turn allows us to create the most effective and bespoke solutions for our clients."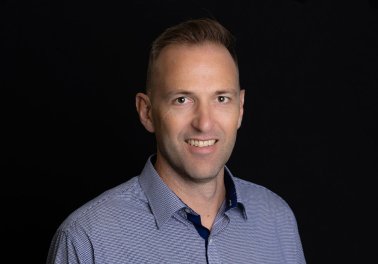 Troy
Development Manager
"With over two decades in software development, I honed my skills in creating mobile and cloud-based solutions, integrating complex systems, and leading dynamic teams. As a Development Manager at Lateral, I thrive on automation and working across various cloud platforms. Our Clients drive me to succeed in each project i work on."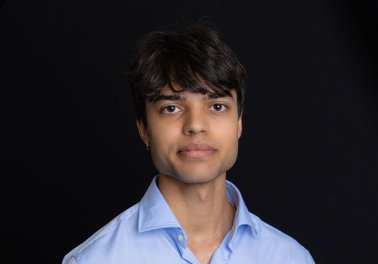 Max
Cybersecurity Analyst
"I am thrilled to be a part of Lateral, working on cutting-edge technologies, embracing exciting challenges, and studying the ever-evolving landscape of cybersecurity."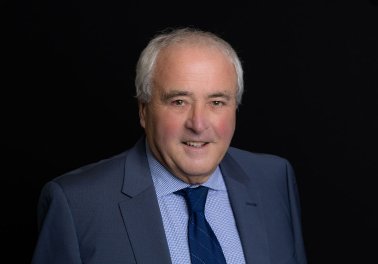 Bill
Senior Business Analyst
"I really enjoy working for Lateral and have done for over 15 years. The best part of my role is getting to know my clients, turning their requirements into solutions and making sure that we deliver what they wanted."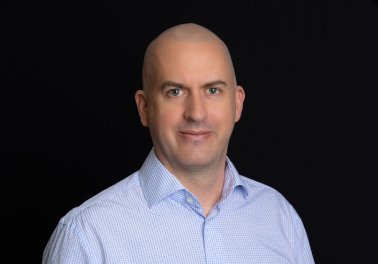 Paul
Senior Developer
"I've been a developer at Lateral for more than a decade, and its been fantastic. Our clients bring us a wide range of projects to work on, so its always something new."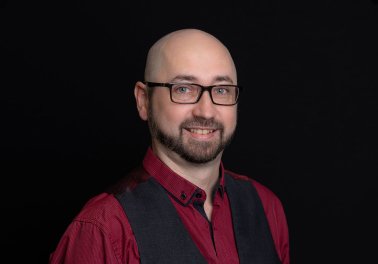 Jason
Service Support Manager
"I am very passionate about what I do; helping people with my skills is very rewarding. I have been at Lateral over 12 years due to it's great work culture and pragmatic approaches."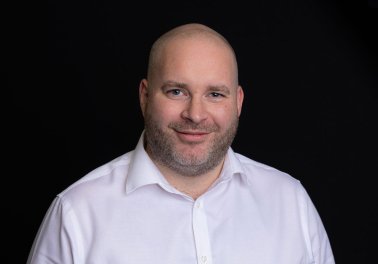 Jon
Solutions Architect
"I am a devoted software developer driven by a passion for helping clients realise their aspirations, combining technical expertise with a genuine desire to empower their success. Working for Lateral for many years has fed my desire to craft digital solutions, and weaving code into innovative creations."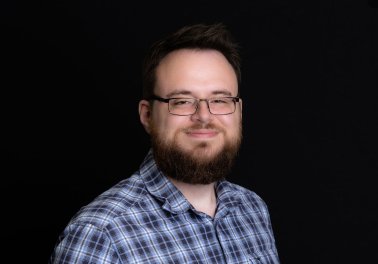 Richard
Developer
"I am a creative person and have found my work with Lateral scratches that itch. There are no limitations to expressing my creative ideas within the team – this gives me the freedom to build what is best for the client."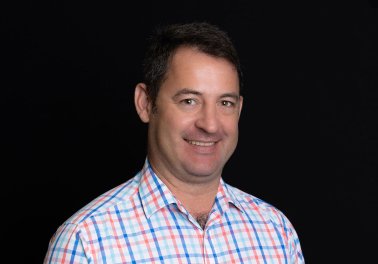 Ryan
Developer
"As a Software Consultant at Lateral, I thrive on building innovative solutions. With a passion for problem-solving, I bring expertise in front-end, back-end, and infrastructure development to drive success."
Why I turned my back on a lucrative corporate career
Let me share with you how I found my passion at Lateral and how it helped to build the company into one of Australia's most trusted custom software development companies.

Escaping the Corporate World
Having worked in the corporate world, despite a comfortable job, a big salary, and bonuses, I always felt unfulfilled. I yearned for my passion, a reason to work hard, and feel excited about every day.

Building A Better Company
The opportunity to run Lateral came several years before I joined the company. The former owner had been working with me as a client, and he specifically chose me as his replacement. Although the offer wasn't as lucrative as my corporate role, the market was changing, and the need for custom software was becoming a higher priority. I saw an opportunity to turn Lateral into a world-class company.

Creating a Team of Experts
As the owner of Lateral, my passion for custom software development is what motivated me to build this company. I saw a gap in the market where poor quality work was holding companies back, and I knew that I could make a difference by creating a team of experts who were reliable, forward-thinking, and committed to excellence.
Recruiting the best in the industry was a top priority for me. I searched for innovators, thinkers, and problem solvers who were truly passionate about what they do, not just motivated by a pay-check. This team of experts has been working together for over a decade, constantly pushing each other to be better and tackling some of the most intricate and large-scale projects imaginable.
Making an Impact
What excites me the most about custom software development is the opportunity to solve complex problems and make a real impact on my clients' businesses. Whether working with big corporations or startups. At Lateral, we have a unique opportunity to bring technology to any challenge and solve problems that may never have been done before. It's a thrill to work with such a diverse range of clients and industries, and I love the challenge of solving complex problems and creating innovative solutions that drive our client's success.
Delivering Exceptional
I'm passionate about what we do at Lateral because we're not just another software development company. We're dedicated to delivering exceptional value to our clients, providing good advice, and solving problems that make a real difference. With our broad range of experience and expertise, we're uniquely positioned to generate fresh ideas and form new solutions that help our clients achieve a competitive advantage.
In summary, turning my back on the corporate world was the single best decision of my life. Every day is an opportunity to make a difference and deliver exceptional results that drive our client's success at Lateral.
Clients That Swear by Lateral
Read the reviews and see why clients of all sizes swear by Lateral for their custom software systems.
"Lateral have been a wonderful technology partner. They adopted a highly collaborative approach and helped us achieve our business objectives."



Pat Abernethy
Manager City of Perth Parking (CPP)
"Lateral's flexible and responsive approach to our customer software development and their willingness to take the time to truly understand our business has made them a valuable business partner"


Matt Rutter
General Manager at Geraldton Fisherman's Cooperative
"Bill and the team at Lateral have managed our Biomedical Engineering business system for the last 10 years. My dealings with Lateral have always been positive. They are very responsive to any changes we need over time and I regard their services very highly."

Richard Dall
Manager at Biomedical Engineering
"From a software perspective the launch of the application today couldn't have gone any smoother."



Tony Harrison
Senior Application Analyst at Crown Perth
"The Diary not only enhanced our ability to manage our patents, it gave everyone in the practice a clear picture of their part to each day: a great use of IT which unifies our patients and our practice needs"

Guy Callender
Practice Manager at Hollywood Fertility Centre (HFC)
"Lateral provided innovative and versatile IT solutions that have helped to provide greater business efficiencies."




Bill Berry
Project Manager at Fulton Hogan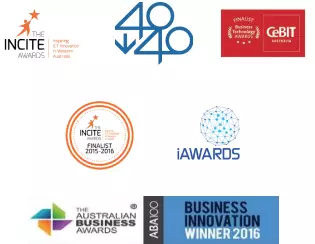 Want To Discuss Your

Software Challenge?
Complete the form below and our team will
schedule in time for a call