Custom Software Development
Unique Problems Require Custom Solutions

.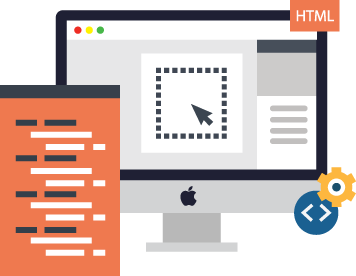 In today's digital landscape, custom software development is essential if you want a competitive edge in the market. Our software experts develop your custom software tailored to your specific needs. All rights (Intellectual Property) are handed over to you. No licence fees occur as it is YOUR very own propriety software.
Similar to a tailor who is sought when there is no garment available off the shelf, we develop a custom software product that suits your requirements. It'll fit smoothly, tailored to your business processes. We only use terminology your employees are familiar with and only add the required functionality. Make the software work for you, not the other way around.
Many businesses are stuck with off-the-shelf software solutions that are too slow and bloated with functions they will never use. These systems are not really solutions at all, as they require large amounts of time and support to get them working how you want them. This is where Lateral's custom software development specialty comes in.

INDUSTRIAL-STRENGTH SOLUTIONS
Industrial-strength software gives you a strong foundation to build your business. Custom software keeps things simple by taking complex tasks and making them easy to perform while also ensuring that everything remains robust, reliable and secure.
Robust
Our custom software solutions are designed to fit in with how you work, not how we work. We will cut out all of the jargon and provide you with a solution that your employees can understand in the everyday terminology that they use in the workplace. Our job is to take complex customisation and integrations and make them simple to use.
Reliable
The most essential part of industrial-strength software is that it works and keeps working. With almost 30 years of bespoke software development experience, we have been designing enterprise-level solutions for all types of clients. Our team stay at the forefront of technology, and we make sure that when we build something, we build it to last.
Secure
Security is at the forefront of many of our clients' needs. Lateral are specialists at analysing and solving software security issues. We can provide you with an up to date

security audit

so you can make sure that your data is safe and sound.

OUR PROCESS
Our trained business analysts will work with you to identify your specific needs. We will visit you on-site in Perth to make sure that we understand how you work and what you do. Together, we will form a plan for our developers to design your unique software solution, such as a new web interface or custom app. By listening to your needs, we will make sure that your solution is with you for a long time to come.
Custom software development FAQ
What is custom software development?
Custom software development involves the process of creating software to fulfil the specific needs of a business. Unlike off-the-shelf software, custom software targets specific business or operational problems. These solutions are also meant for individual company use and not wide consumption.
What are examples of customised software?
There are countless examples of custom software out there. These include (but are not limited to):
Administration and customer management systems such as booking, scheduling systems and quoting calculators.

Productivity and other internal process systems including workflow management systems and job tracking.

Custom reporting and data analysis tools.

Bespoke eCommerce solutions and B2B/B2C marketplaces.
What are the advantages of custom software development?
There are many different advantages to using a custom software solution in your business processes.
Address your needs exactly
Every business is unique, and it is almost impossible to find a one-size-fits-all solution when it comes to your needs. Your software development company will attempt to address your individual business requirements with a custom solution during the custom software development process.
Grow with you
Off the shelf solutions can be quite costly, and unfortunately, these expenses rise as your business needs grow. In some cases, your existing software may even become redundant as you evolve. Custom solutions are both scalable, adaptable and more cost-effective than existing solutions.
Efficient integration options
Experienced software engineers can easily solve the integration issues that off the shelf software can have with your existing software using a custom solution. This can also have the flow-on effect of optimising efficiency and automation, boosting productivity.
Competitive advantage
In the modern world where technology changes rapidly, businesses need to adapt quickly to gain a competitive edge. Custom software development allows them to keep up with the latest digital trends. In addition, building custom software also produces a unique and valuable IP for your business.
What does a custom software development company do?
Our process involves trained business analysts working with you to identify your specific requirements at Lateral. We then make a plan for our development team to design and build your unique software solution. Once the custom software development is finished, it is tested and launched. Ongoing maintenance and support may also be required to keep your custom software up to date and working to a high standard.
How much do custom software development services cost?
The answer to this question is it depends. The costs of custom software development services vary considerably based on how complex your software requirements are. Other factors considered when deciding the price of custom software include the technology, project scope, and size. Want to turn your software idea into reality? Get in touch with us today to get a quote.
What is the difference between custom and off-the-shelf software development?
Custom software solutions are designed and built to meet your business needs, while off the shelf software is a ready to use commercial product available to the public for purchase. They are designed to attract as wide an audience as possible, so they include many different features. Learn more about which type of software solution is best suited to your business.
LATERAL DEVELOPMENT. YOUR PROPERTY.
Intellectual Property rights can be a minefield in development, so we like to keep things nice and easy. If you're concerned about your ideas, our non-disclosure agreement makes sure that everything stays between us. Once we've finished developing your software, it's all yours. We don't retain any rights to the app, and you keep all Intellectual Property rights and are free to do whatever you want with it.
Contact us today to find out more about how we can help your business.
Want to read more? You might be interested in: