Eliminate Software Development Risks
.
Green Print's meticulous planning process eliminates risks, ensures efficiency, and turns your software vision into reality
Full Transparency: Clear oversight & control of your project

Envision the final product with high fidelity mockups

Obtain reliable budgets & timelines provided by experts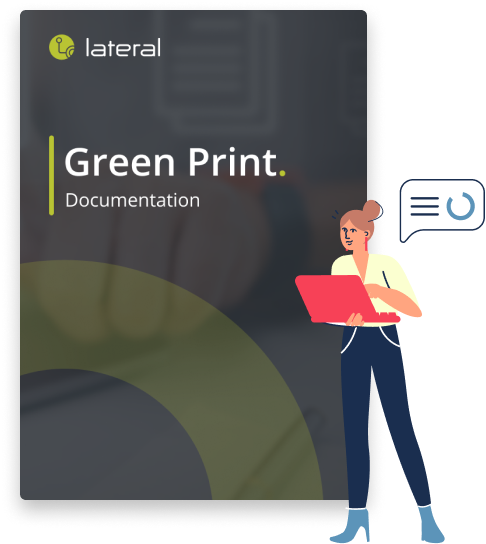 A Comprehensive Blueprint for Your Custom Software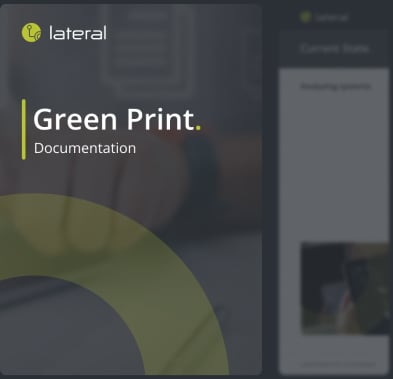 Unrivaled Transparency and Oversight
Our Green Print planning process offers you unparalleled insight into every aspect of your custom software development. By involving your team and thoroughly examining user stories, technical infrastructure, and integration points, we create a clear and actionable roadmap. This gives you the oversight you need to guide your project confidently and make informed decisions.
Risk Reduction and Project Confidence
The Green Print's meticulous approach to planning and scoping ensures that risks are minimised, and unforeseen challenges are eliminated. By providing reliable timelines and budgets, we give you the confidence that your project will be delivered on time and within scope. High-fidelity mockups allow you to experience the design and functionality before development begins, ensuring alignment with your project goals and eliminating guesswork.
Realise Your Vision with Assurance
When you choose us to build your custom software system, the Green Print serves as a robust foundation for your project. Its detailed planning and ongoing support guarantee that you will always have knowledgeable assistance available, reducing the risk of being left without help once your system is built. With the Green Print, you can confidently proceed, knowing that your custom software development project is on the right path to achieve your vision and goals.
Revealing the Green Print
Understand the detail and nuance of world-class software planning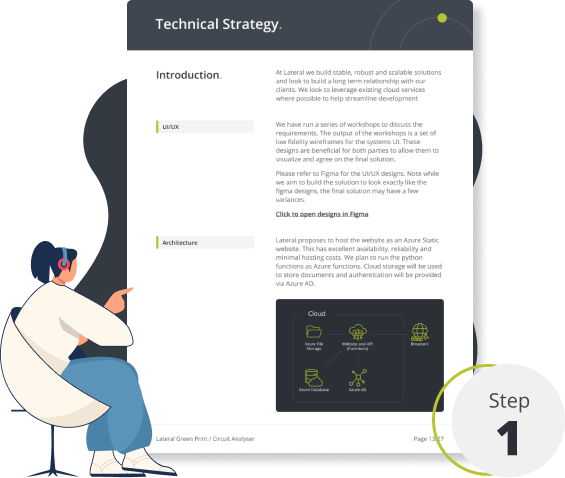 1. Simplifying Complexity
Everyone on your team can understand the plan. No matter how complex, we break the concepts into simplified terms, ensuring full involvement and clarity for you and the team. This approach prevents costly, time-consuming misunderstandings during development.
Enhances team collaboration and engagement

Reduces risk of miscommunication and errors

Accelerates decision-making and project progress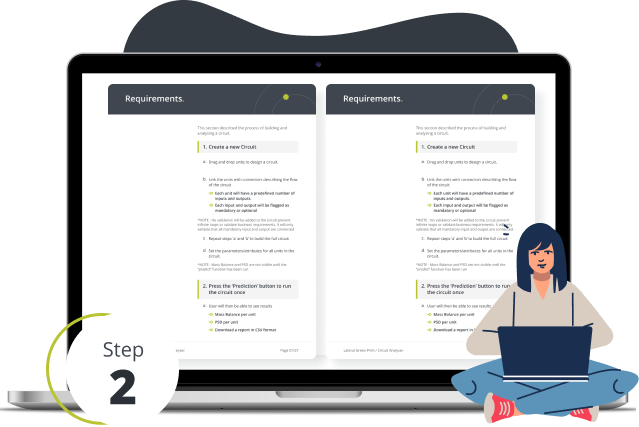 Planning for Every Possibility:
By developing comprehensive user stories that cover every possible action and requirement within your custom software project, we ensure seamless system integration and the delivery of desired outcomes. Our meticulous approach helps avoid conflicts between tasks and guarantees that your software serves as a competitive advantage for your business. Planning for every possibility allows us to create the perfect system the first time, saving you time, resources, and frustration.
Enhances team collaboration and engagement

Reduces risk of miscommunication and errors

Accelerates decision-making and project progress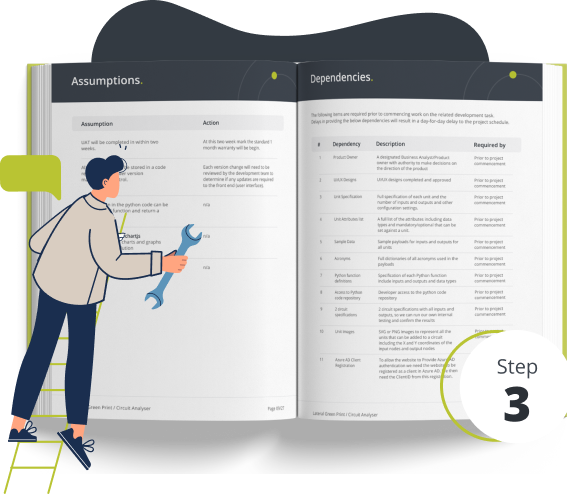 3. Experience Your System Before It's Built
Experience your system before it's built as we transform your ideas into interactive design mockups, capturing the essence of each step and user story. A picture is worth a thousand words, and we've found that visualisations help people grasp concepts better than text alone. As the client, you guide us through the exciting process, steering the project from the driver's seat. By converting your ideas into tangible visuals, we ensure your team is aligned, decisions are simplified, and risks are minimised, paving the way for a successful development journey.
Clear system mockups for easy understanding

Informed decision-making before coding begins

Increased team engagement and excitement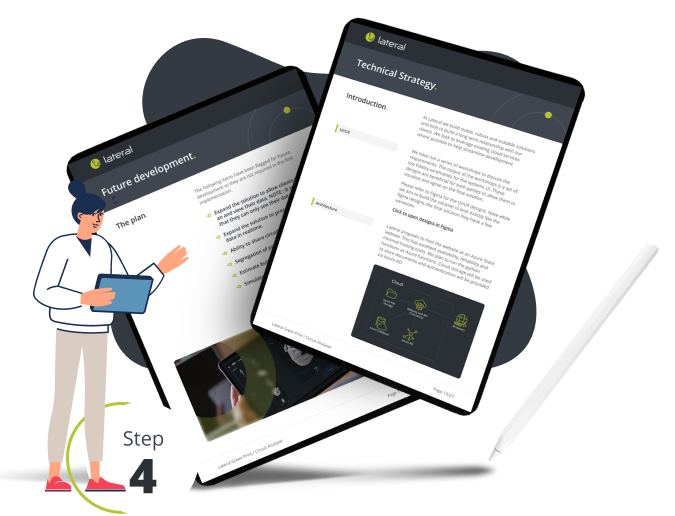 4. Technology That's
Future-Proofed
Discover the perfect blend of stability, modernity, and future-proofing in your custom system. We carefully select technology that integrates seamlessly with your existing infrastructure while leveraging cutting-edge capabilities. Our goal is to design a solution that lasts, allowing for continuous expansion and growth. By choosing software with no hidden licensing fees and ensuring you own the IP, we provide you with the freedom to work with other developers in the future if desired.
Tailored tech stack for seamless integration

Future-proof solutions for long-term growth

Ownership of IP and no hidden licensing fees
5. Certain Timeline & Budget
with Fixed Pricing
The Green Print offers fixed budgets and certain timelines, providing a unique advantage in the custom software industry. Meticulous planning ensures accurate budgets, specific delivery dates, and full visibility into timelines and sprints, allowing you to maintain control over your project. This process prioritises transparency, accuracy, and efficiency, giving you confidence in your software project's success. With the Green Print, your custom software will be completed on time, within budget, and with exceptional quality, making it a smart and secure investment.
Meticulous planning for accurate timelines

Avoid surprise overruns or delays

Manage stakeholder expectations with confidence
Choose Green Print
A Message From Lateral's Owner
Over the past 30 years, I've seen too many projects fall victim to poor planning, resulting in wasted investments and unfulfilled potential. I've witnessed the damage caused by inexperienced operators, who squander clients' time, money, and trust. That's why we've dedicated three decades to perfecting the Green Print - a tried and tested planning system that safeguards your project from costly mistakes and ensures success.
At Lateral, we understand the importance of getting your project right the first time. Our Green Print process guarantees that every aspect of your custom software project is thoroughly planned and executed to the highest standard. We've made it our mission to protect your investment and turn your vision into reality.
No matter the size or complexity of your project, the Green Print is an essential element to ensure your success. By choosing Lateral, you're not only investing in a cutting-edge software solution, but also in a proven process that will save you time, money, and stress. Don't settle for less - trust the Green Print and experience the Lateral difference.
Thushara Weerakody
Managing Director - Lateral
Clients That Swear by Lateral
Read the reviews and see why clients of all sizes swear by Lateral for their custom software systems.
"Lateral have been a wonderful technology partner. They adopted a highly collaborative approach and helped us achieve our business objectives."



Pat Abernethy
Manager City of Perth Parking (CPP)
"Lateral's flexible and responsive approach to our customer software development and their willingness to take the time to truly understand our business has made them a valuable business partner"


Matt Rutter
General Manager at Geraldton Fisherman's Cooperative
"Bill and the team at Lateral have managed our Biomedical Engineering business system for the last 10 years. My dealings with Lateral have always been positive. They are very responsive to any changes we need over time and I regard their services very highly."

Richard Dall
Manager at Biomedical Engineering
"From a software perspective the launch of the application today couldn't have gone any smoother."




Tony Harrison
Senior Application Analyst at Crown Perth
"The Diary not only enhanced our ability to manage our patents, it gave everyone in the practice a clear picture of their part to each day: a great use of IT which unifies our patients and our practice needs"


Guy Callender
Practice Manager at Hollywood Fertility Centre (HFC)
"Lateral provided innovative and versatile IT solutions that have helped to provide greater business efficiencies."




Bill Berry
Project Manager at Fulton Hogan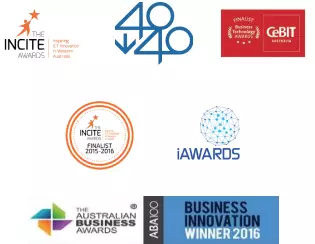 Want To Discuss Your

Software Challenge?
Complete the form below and our team will
schedule in time for a call