LATERAL THINKING. SIMPLE SOLUTIONS
What we do
.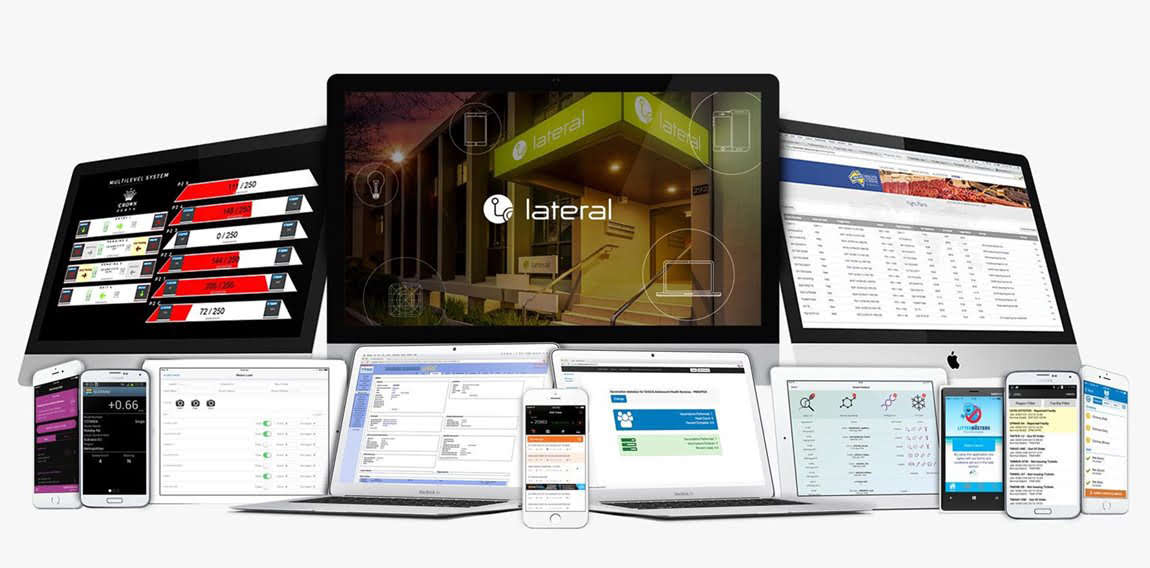 Lateral in a Nutshell
We are a software development company from Perth and we are passionate about delivering strong, robust software solutions to our clients. We specialise in enterprise level systems that can solve many of the problems that businesses face as they grow and adapt to a changing marketplace.
Our team are highly skilled Perth based software developers who have long-term experience across a wide range of technologies and industries. Whether you need specific skills or ongoing support, we have the people to help you.

The Mission
We are here to solve problems and help your business grow. Many things can hold a business back such as repetitive tasks, disconnected systems, and inefficient manual processes. This waste can cost your business valuable resources and prevent you from reaching new customers or worse: risk losing existing ones. Our goal is to give you a solution to these problems and do it on time and on budget.

The Difference
We are proud of the fact that we are ahead of the curve in an ever-evolving industry.
Software development should solve problems, not create them. Unlike other developers, we employ the "agile philosophy" of optimising software throughout development so that our solution fits your specific needs. For us, "agile" means that we listen to your needs and keep you involved every step of the way from business analysis through to software development and all the way to ongoing support. We want to give you the best possible solution to your problem.
At Lateral, we like to stay flexible so that you don't spend months (or even years) on clunky software that will waste your time. We specialise in doing our jobs quickly and doing them well.

Get in Touch
If you have a problem that you need solved, contact us using the form below to set up a meeting today. No problem is too big that it can't be solved with a little bit of lateral thinking.