LATERAL THINKING. SIMPLE SOLUTIONS
Mobile App Development Perth
.
Custom App Development Solutions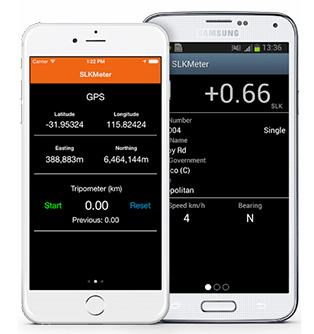 At Lateral, we develop tailor-made mobile apps for businesses that require a robust solution. We don't develop for the sake of an app; instead,
we take the time to learn about your unique needs so our app developers can help solve your business problems.
We have successfully helped businesses through app development that has achieved:
Increased productivity through eliminating paperwork by using mobile devices instead of notepads and pens

Data integrity through the ability to enter data and photos and scan bar codes while in the field

Information accessibility through looking up information on the go that is usually only available on a desktop computer

More efficiency through the ability to receive required information when being in a specific vicinity
Want to know more? Read this app development case study about our client who saved 50% of their time using a custom enterprise mobile app in their everyday workflow.
Use our software development expertise gained over 30 years on enterprise-level for your mobile application project. Get in touch with us today for more information about how we can help develop your specific app.

The growing demand for mobile apps
The importance of quality mobile app development is only expected to increase as mobile devices become more integrated into peoples' daily lives. Today's smartphone users prefer mobile apps over websites for shopping online, socialising and increasingly working.
This is why it's more important than ever for businesses to keep up with mobile app trends and provide the kind of experience that meets their consumers' ever-increasing needs and expectations, as well as their employees.
If you're looking for a mobile app developer in Perth that can help you make the most out of these benefits, get in touch with us so we can help you with your needs.

Why Choose Lateral
Founded in 1986, we have over 30 years' worth of experience and expertise. Here are the reasons why we're the best choice to help you with your app development needs.
The Software Experts
Equipped with a wealth of experience in bespoke software development in Perth, we have helped businesses nationwide and internationally solve their business problems with custom software in various industries.
Agility
We take an agile development approach to involve our clients early instead of the traditional waterfall approach. We work closely with you during the iterative development process, provide prototypes early, and include your feedback while your custom mobile app development project evolves.
All Rights Handed To You
Unlike other software that can be purchased, we don't charge licenses fees on your own software. The software we develop is your Intellectual Property, and it's all handed over to you. It's YOUR very own proprietary software. Your app idea stays safe with us as we are happy to sign a Non Disclosure Agreement (NDA). All code we write for you goes into your possession; we don't keep any Intellectual Property.
We Speak Your Language
We use terminology you are familiar with and only add the functionality you actually require.
We constantly endeavour to make the software work for you, not the other way around. This is what sets us apart from other mobile app developers in Perth.
Focused On Quality
When it comes to developing custom, enterprise-level app development solutions, Quality should never be an after-thought. From the analysis phase to the software launch, we have strict guidelines and standards for everything we do.
Custom Mobile App Development In Perth
We thrive off turning the most complex business and software issues into the most outstanding, streamlined solution.
Come visit us or call us, and see how our engineers can help solve your business software problems. We specialise in web, all mobile platforms (iOS and Android), as well as integration with legacy software.
Mobile App Development FAQ's
How much does it cost to hire an app developer?
How long is a piece of string? The answer is: it depends! There are a number of factors that come into play when determining the cost of hiring an app developer. The biggest one is going to be the app's purpose and what it actually allows users to do. However, there are many other important concerns, including:
Whether your app will need to run across different operating systems.
Whether it will interact with the hardware of the device it's running on (e.g. its GPS navigation feature) or integrate with third-party systems, especially in the current climate
What security and privacy safeguards need to be put in place to protect user information.
Want to bring your app idea to life? Connect with our app development team
here
to get a quote.
How much does it cost to build a mobile app?
This will ultimately be determined by the complexity of the app and how the aforementioned concerns relate to your app idea. Because we're going to be constructing a professional, industry-grade product, there will at the very least be baseline levels of User Experience (UX), security, and other performance-enhancing features to ensure users are able to comfortably and confidently engage with your app.
With that in mind, here are some guidelines around the average benchmarks for app development:
Basic App Development
At this level of development, apps will generally include base features with elementary business logic and a simple User Interface (UI). They will not feature custom elements, though they may have a cloud database to store and retrieve relevant information.
Medium Complexity App Development
These apps are fitted-out with all the features of a basic app, as well as a few complex features, intermediate business logic, customisation of some UI elements, and animations. They will also include cloud-hosted components and a few integrations with third-party systems.
Complex App Development
Apps in this upper tier will be able to include an array of complex features, advanced business logic, fully customisable UI, and advanced animations. They are also optimised to handle complicated design architecture and multiple integrations, meaning they can meet both high performance and security needs
Ready to turn your app idea into a reality? Get in touch today to find out how Lateral can help you!

Want to read more? You might be interested in: