Legacy Application Modernisation
GET MORE OUT OF YOUR LEGACY SYSTEMS WITH LEGACY MODERNISATION

.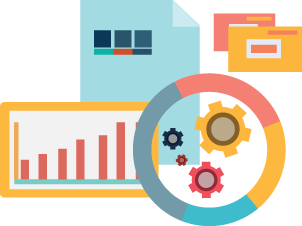 For many businesses, legacy systems form the backbone of their operations and have been in place for decades. But with the current pace of technology, these old systems are starting to show their age. A legacy system can significantly slow down your business with outdated interfaces and they are often too inflexible in an environment where workplaces employ many different software platforms.

GET MORE OUT OF YOUR SYSTEM
When faced with a legacy system issue, businesses think they only have one option: to throw out the old system and start afresh (potentially losing a valuable tool). But there is another way. Systems are often a significant investment and getting more return on that investment is what we specialise in. With a bit of legacy application modernisation, your system will stick around for years to come.

WORKFORCE-FRIENDLY SYSTEMS
Modern employees expect modern work systems and many legacy systems employ outdated interfaces. Web-based user interfaces have long-ago replaced old-fashioned green screens (you might not even remember these) and many of the ways that people use software are now intuitive such as point-and-click navigation and cross-platform support. Implementing modern day software approaches will breathe new life into your aging legacy systems

DIFFERENT VENDORS? NO PROBLEMS.
We helped Honda Motorcycle and Power Equipment (Honda MPE) modernise their systems by replacing an ancient green-screen interface with a modern and intuitive user experience. See the full case study on how our developers helped Honda MPE bring their dealer's system into the modern day.
With almost 30 years of experience in enterprise development, we have seen a lot of systems come and go. We were around to see the old AS400 server become the IBMi and we will be around to see a lot more legacy applications embrace the modern age as well.
If you have a legacy system that you need to get in touch with the modern age, we can help.
Find out how by contacting us today.