business
Top Business Tech Trends In 2023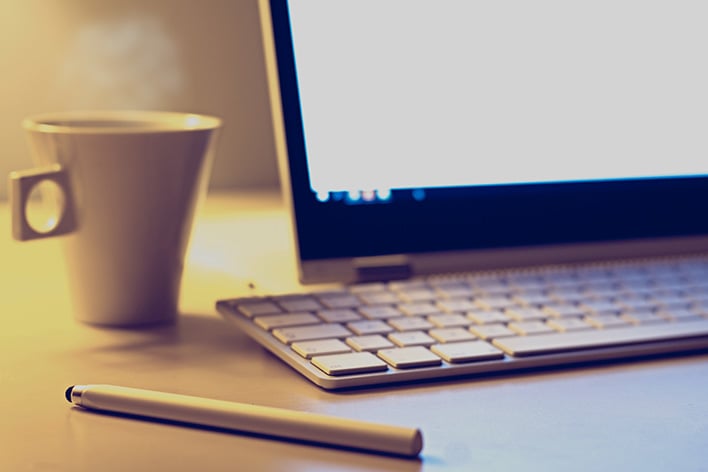 With a new, exciting year ahead, 2023 is looking promising, and the business world is no exception! As different tech and software development trends continue to emerge, looking ahead at what's coming over the next 12 months is crucial for Australian businesses. Technology is what makes our world tick and is a key driver of growth, both social and economic. For businesses, this necessitates staying ahead of and adapting to emerging technologies and the latest software development trends. It's essential to be able to keep up with increasing customer demands, as well as protect their security.
Experts expect the number of businesses in Australia to increase by 4.5% in 2023, rising to 1.86 million. More businesses opening in Australia equates to more competition. Not only are you catering to the growing expectations of your target market, but there is also a slew of budding businesses with their own software development teams to look out for. To keep up, or better yet, stay ahead, you must be quick to identify technology trends that could potentially be the next big thing in the business world.
So, what can business leaders expect from the year ahead? Read on to find out the trends to look out for in 2023!
Technology Trends for Businesses in 2023
1. No-code AI
As the power of artificial intelligence (AI) proliferates across the software development industry, and the business world, this amazing piece of technology shows no signs of slowing down. No-code AI enables businesses to further enhance their products and services with its easy drag-and-drop interface. We're already seeing this tech trend in retail markets; it won't be a surprise when it surges in 2023.
How are retail markets utilising No-code AI? Some fashion companies are now using AI-enabled algorithms to provide recommendations to customers that perfectly suit their style and size. It is also ideally suited to upselling on a per-customer basis.
Beyond the fashion industry, contactless, autonomous shopping and delivery is quickly becoming a trend amongst businesses across different industries. By harnessing the power of AI, consumers are enabled to seamlessly pay for and receive their goods and services. And that's just the beginning of AI! It is also expected to automate almost every job and process in all kinds of businesses.
At Lateral, we have proudly developed AI-powered custom solutions for businesses looking to enhance their efficiency and diminish the impact of human error on their processes. Learn more about our Machine Learning & AI Software Solutions here!
2. The Metaverse
In 2023, it is expected that the Metaverse will come to life and revolutionise how we interact with the world, providing an immersive experience via Augmented Reality (AR) and Virtual Reality (VR). In the work environment, it is predicted that teams will brainstorm and co-create in the Metaverse. Microsoft and Nvidia are even cooking up Metaverse platforms that allow you to collaborate on digital projects. Definitely something to look out for in 2023!
And did you know that companies are now utilising the Metaverse to conduct training and onboarding? Companies can create a Metaverse environment that replicates their real-world offices for both new hires and current employees to carry out HR-related tasks without ever having to go to the physical office.
3. The Tech World goes Green
As our world becomes more and more environmentally conscious, businesses are compelled to tackle the climate crisis and find solutions to exponentially reduce carbon emissions. And thus, Green Technology is born, along with associated trends in software development and software engineering.
In 2023, expect continued progress around green hydrogen. It's a new and clean way to burn energy that produces minimal or close to zero greenhouse gas emissions. We are also seeing promising progress in the development of decentralised power grids that provide a system of small power generators and storage across communities and households. If the main grid is unavailable, this model will continue to provide power. With decentralised energy, we are able to democratise energy access while decreasing carbon emissions.
Software development trends around Green Technology are on the rise and will continue to progress in the months to come. There's a growing awareness amongst consumers of the rare Earth resources used to manufacture our devices and their components, such as computer chips and smartphones. Further, with industry giants using cloud computing services that run on huge data centers that consume vast amounts of energy, we're seeing a push towards more transparency amongst companies and service providers. 2023 is the year to expect more and more businesses to invest in energy-efficient and sustainable technology and software development.
Stay ahead of the game with Lateral
We live and breathe technology here at Lateral. Established in 1986, if there's one thing we've learned in over 30 years of providing robust custom software solutions to various companies, it's that change is constant. We are passionate about providing cutting-edge, world-class technological capabilities to our clients, with the drive to innovate further and blaze a trail as emerging technologies continue to advance.
Lateral delivers end-to-end services, from strategic design through to full-stack development, to a diverse range of ASX listed, private, government and non-profit clients throughout Australia. What sets us apart from other software developers in Perth is our approach and involvement with our clients. We take the time to learn about your unique needs so our developers can create bespoke solutions.
Ready to get ahead of the latest technology trends and take your business to greater heights in 2023? Get in touch with us now!