5 signs your off-the-shelf software isn't working for you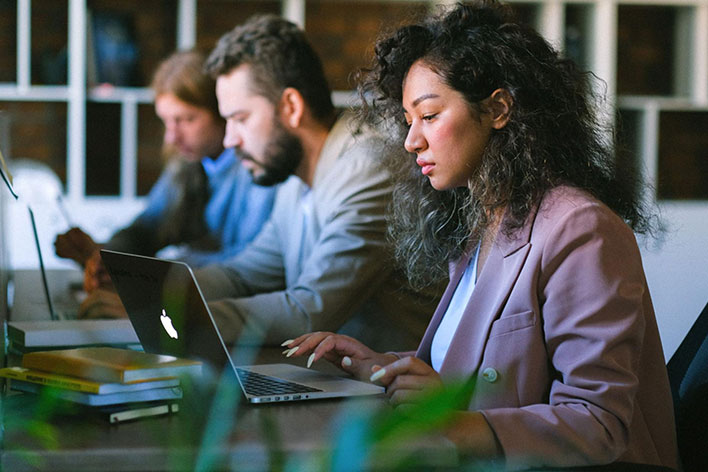 With the vast choices of off-the-shelf software solutions or cloud-based applications out there, it's no surprise businesses utilise them to get their business up and running. After all, it's a convenient way to get started.
Off-the-shelf software is essentially designed for a large number of users with general features that cater to a majority of the mass market, unlike custom software where it is specifically designed to meet the unique needs of individual businesses. From the get-go, it seems like an easy and smart choice to opt for these off-the-shelf solutions as they're readily available, faster to implement, and affordable at first glance.
In the long-term, if you're aiming to move forward and scale your business, your systems and employees must be working at peak productivity. Leading your business to success requires the right mix of meeting immediate needs and long-term growth. So, a disconnected system with inefficient processes increases errors and dramatically slows down your progress.
A cookie-cutter software can only go so far. As you continue to grow, you will start to realise the unique goals, plans, and requirements that your business needs. With increasing demands to work more efficiently, you need software that will adapt to your ever-evolving business. Suddenly, off-the-shelf software starts to feel more like a small box your business is trying to fit into. If you're interested in learning more, we've put together a list of the pros and cons of custom software solutions and off the shelf software so you can better understand your choices.
So how do you know it's time for your business to go custom?
Read on as we lay out all the signs your off-the-shelf software isn't working for your business anymore.
Got an idea for a custom software solution to replace your out of the box one? Get in touch and we'll help you turn it into reality.
1. Your software isn't growing with you
The number one disadvantage of off the shelf software, is the inability to scale with your business. Because this type of software is targeted towards the general market, as your business expands it won't scale alongside you. You will find that your off-the-shelf software does not leave room for flexibility to meet your employee's and clients' needs. That means leaving features unused while falling short of features that your business actually needs as it develops.
So, ask yourself: is your software holding back your business' evolution?
Your software needs to grow with your company. In recent times, working from home has become the norm, so you need software that accommodates remote work. The ideal software must be accessible from multiple locations beyond your office, from file sharing to client emails. Whatever your team needs, you must-have features conducive to efficiency and, of course, growth!
2. You're having compatibility issues
There's nothing more frustrating than facing compatibility conundrums. The root cause of this problem is disconnected systems. Like many businesses that rely on off-the-shelf software, various systems and applications will be installed over the years. Unfortunately, they're all headed in the same direction: integration challenges and process inefficiencies.
When different platforms from different brands are used, there's a tendency that they won't function harmoniously with one another. And thus, you'll be left with an orchestra with no symphony.
Custom software takes all the different applications and platforms and turns them into one streamlined system that lets you and your employees work smoothly. That means avoiding issues such as unsynchronised and inaccurate data or constant software crashes that will ultimately slow down the entire process of your business.
So, when you find yourself or your employees so frustrated with your off-the-shelf software and resorting to working manually, it's time to make that switch.
3. There's no room for customisation
Off-the-shelf software can be hard to navigate and utilise for different users. This is because not everyone is accustomed to some features already included in the software, whether they like it or not.
Businesses that have tried their hand at customising their off-the-shelf software may have found themselves paying an exorbitant price and facing a slow, complicated user experience. This is where custom software comes in.
While off-the-shelf software can seem like the best choice for start-ups for its low upfront costs and easy implementation, most businesses running on custom software enjoy the many benefits and competitive edge that standard software cannot provide. And here's a tip: investing in custom software allows you to have access to its benefits earlier on in your business's lifetime, allowing you to save additional costs spent in the long run.
4. You have high monthly fees
At a glance, off-the-shelf software can seem affordable. In the long run, as your business continues to grow, so does your software cost! You'll eventually be hiring new staff or garnering new clients. That means requiring you to pay more monthly per-user license fees. As time goes on, your fees will snowball, and you'll be left shelling out more and more of your business' budget. Not to mention the updating cost, which will add to the annual expenses.
With custom software, not only will you only pay for features that your business actually needs, but it will also save you more time and money as you continue to scale up. No more pesky updates and additional costs for features that you won't use.
5. Technical support is a struggle
Is the support for your off-the-shelf software lacking? We hate to break it to you, but the level of support you'll receive from your software company heavily depends on the type of package that you purchased. An expensive off-the-shelf software will enjoy the perks of 24/7 customer service, but for other options that cost less, you will only be provided with lacklustre and sluggish customer service through chats and emails.
Some brands even cease support once the software becomes obsolete. However, with custom software, you'll be able to communicate with the developers and receive the support you'll need with ease.
Create a custom software solution with Lateral
The Lateral Solution is the quality solution to simplify the sophisticated, creating more effective and tailored systems. We help set up your business for success!
With over 30 years of experience in the game, we offer industrial-strength custom software designed to fit how you work today and in the coming years. Together with top-notch security, our custom software is built to last!
It's time to break free from the limiting walls of off-the-shelf software and onto perfectly tailored custom software with a world of possibilities. Get in touch today!