Custom Software vs. Off the Shelf Software: What's the Best Choice for Your Business?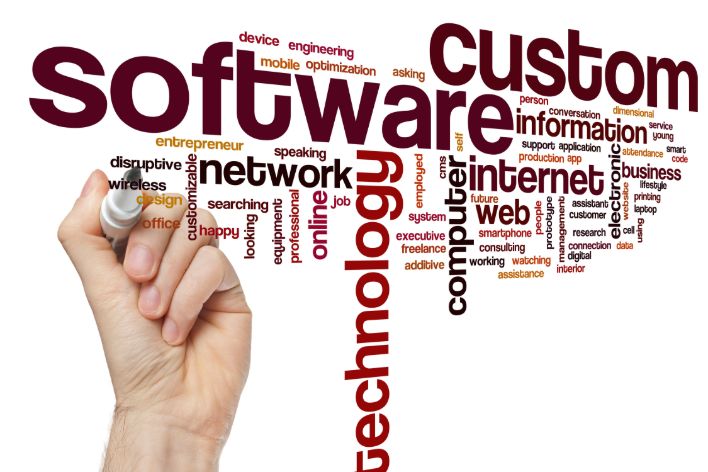 When you need a new software solution, it can be tricky figuring out whether a custom software package or off the shelf software will be right for you. It's a significant business decision that can have massive impacts on your time and resources. Choosing incorrectly can even mean having to start the entire process again. At Lateral, we're here to help you make informed business decisions about your software solutions. That's why we've put together a list of pros and cons of custom software solutions and off the shelf software so you can better understand your choices.

Custom software solutions
What is custom software?
Custom software solutions are designed and built to meet your business needs. At Lateral, our process involves trained business analysts working with you to identify your specific requirements. We then make a plan for our development team to design and build your unique software solution.
Pros
Custom software solutions are designed and built with your business in mind.The development team will work with you to understand your needs, the goals you are trying to achieve, and the problems you are trying to solve. If done correctly, this can result in a perfect fit for your business.
Custom software can be created with your future plans in mind.This means it can easily accommodate for scalability and growth, allowing your business to grow and evolve.
You own the rights to your software.Once the software has been developed, it's all yours, so you can do what you want with it.
You only pay for what you need.Because of its custom nature, you aren't stuck paying subscription fees for features and updates that aren't necessary for your business operations.
Get an edge over your competitors.As the custom software solutions are uniquely yours, it offers a competitive advantage in the market.
Cons
Custom software is not ideal for a quick fix.Because you are starting from scratch, a custom project may take longer to implement than getting an off the shelf solution. However, you may end up saving time in the long run by investing in a solution that uniquely fits your needs.
Custom software can cost more upfront than off the shelf software.Since it takes time and is created specifically for your business, the price structure is different for every project. Many custom software companies have upfront cost as part of the build price and offer ongoing support where your staff members are able to reach out for issues that you may face when using the software.

Off the shelf software
What is off the shelf software?
Off the shelf software is a ready to use commercial product that is available to the public for purchase. They are designed to attract as wide an audience as possible, so include many different features. So they don't end up with too many features most users won't use, many off the shelf software solutions have a base product and encourage customers to purchase extra extensions and modules for other uses they may require. Some products also have application programming interfaces (APIs) that customers can license, which enable them to customise the software to suit their needs.
Pros
Off the shelf products can have a cheaper initial cost. This is because they have larger customer bases which allow the costs to be spread out. They also use a subscription billing method that allows for flexibility in payment and support services.
If the solution fits your business requirements, it can be a very straightforward installation process.Many off the shelf software products include training and onboarding in the subscription costs.
A large audience base means a large user community.This allows you to do your research before choosing a solution as you have access to reviews and community forums and can even test it out before you buy.
Cons
If the solution does not fit your business needs, setup and configuration can be costly and time-consuming.Finding developers with the expertise to customise these software solutions is difficult and expensive if you cannot do it in-house.
You can be locked into a contract that is hard to get out of if it doesn't work out.In addition, you will need to start the entire process from scratch.
Some off the shelf software products force you to upgrade to new versions,even if you don't require them, they may not provide support or updates anymore to the older versions.
There may be compatibility issues with other software and operating systems that your business uses.If this problem cannot be solved, the software may be inefficient or even unusable.

Custom Software Development Perth
When deciding what type of software solution is best for your business, focus on evaluating your needs and making long-term strategic decisions rather than going for a short term quick fix. To help you make a decision, you can find out more about our custom software solutionshere. If you're still not sure what solution works best for your business, we can help!

Let's work together
If you're looking for acustom software solutionfor your business, get in touch with our team today. Our trained business analysts will work with you to identify your business needs and work out how to best build a solution to suit you. You can contact ushere, or give us a call on (08) 6118 7214.