3 signs you're overpaying your Microsoft license cost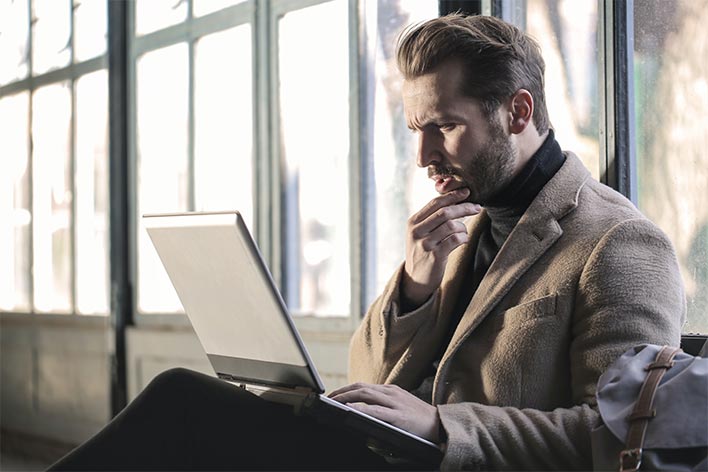 We know running a business calls for a slew of responsibilities, including keeping track of expenses and finding ways to save on expenses. But have you considered looking into your Microsoft Office license cost?
No matter the business size, chances are that you are overpaying. Unfortunately for many business owners, Microsoft licensing costs can be confusing, causing them to blindly pick options that aren't necessarily cost-effective for their business. They even have entire books dedicated to deciphering the world of Microsoft licensing and even countless boot camps.
Want to know how much you could save on your Microsoft licensing cost? Use our compulator to find out.
The cost of Microsoft Office licensing
Is it even worth paying the Microsoft office business license cost to begin with?
Microsoft Office offers tools that make a great arsenal to boost efficiency and productivity for your business. You get premium office apps with unrivalled ease-of-use and secure cloud services to safely store your files.
New features are constantly being added and come in different enticing bundles under other names and levels. These additional plans are based on Microsoft's intended market: Consumer, Business, and Enterprise.
On the other hand, not all features are needed and therefore become an unnecessary expense for the business.
We want to help you make the most out of your tech budget at Lateral. We'll take you through 3 signs that you're overpaying for Microsoft licensing and explore some options to save costs. Want to get started? Get in touch, and we'll help you discover which Microsoft products best suit your evolving business. We can also help choose the most effective solutions.
1. You're not using all the enhancements
Microsoft has been releasing new features and products, but how many of those have you put to use in your business? If you can't utilise these enhancements and put them to productive use, we have got news for you. You're overpaying!
Microsoft also continuously updates the licensing bundles and revises usage terms. But did you know that very few companies are aligned with Microsoft's release cycles?
Review your usage history to avoid overbuying when it's time to renew your agreements.
2. You are licensing all your users the same way
It's tempting to just go for a plan with an endless array of features for your entire staff. You might think that whatever feature you need will be included at the highest bundle level. But the truth is, you need to consider how your employees use their licenses and how their technological needs vary.
Let's put this into perspective: imagine you have a staff size of 20 people. If you had them all on Microsoft 365 E5, which is AU$78.30 per month for each user, you'd be racking up AU$1500 each month. This will allow them to use Power apps and utilise advanced analytics capabilities.
Now imagine this: you realise that your staff are only using apps and features already included in the Microsoft 365 Business Premium plan at AU$27.50/user/month. These licenses are enough for your employees to work collaboratively, efficiently and securely. In total, you'll only be paying AU$ 550 every month. You'd be saving AU$ 950 every month, a saving of over $11,000 per year.
3. Overflowing tech stack
If you're a company that relies heavily on the Microsoft technology stack, chances are you're paying substantially more than other companies that are not as inclined to Microsoft products.
Supplier lock-in is the culprit to overpaying. When you fully commit to the Microsoft solution set, the chances of switching to other suppliers or slowing down Microsoft's revenue stream are minuscule. And thus, there is no incentive for Microsoft to offer aggressive discounts.
To add to that, after the initial 3 years of the irresistibly discounted starter plan expires and you've officially migrated from your on-premise equipment to Microsoft's cloud servers, you'll have no alternative but to pay for higher pricing and terms Microsoft has to offer at your renewal time. After all, all your data is already stored on the cloud, it would only be a time-consuming hassle to migrate to an alternative cloud subscription.
Indeed, it's a massive hurdle when you aim to save money in your Microsoft renewal.
Microsoft Gold Partner
But what if we told you there's an easy way?
As a Microsoft Gold Partner, Lateral offers the best pricing compared to going directly to Microsoft! Plus, you get to enjoy a host of other benefits that come with partnering with a local company. Don't believe us? Check out the comparison!
| | | |
| --- | --- | --- |
| | BIG TELCO | LATERAL |
| Microsoft 365 Apps for Business | AU$ 13.20 | AU$ 12.42 |
| Microsoft 365 Business Basic | AU$ 7.10 | AU$ 6.58 |
| Microsoft 365 Business Standard | AU$ 18.92 | AU$ 17.80 |
| Microsoft 365 Business Premium | AU$ 30.25 | AU$ 28.46 |
And it doesn't stop there!
You'll only be paying for what you use, so no money is wasted on unused features and no upfront cost. Not only that, you get premium support from Microsoft, plus licensing and local support!
Wondering how much you can save? Check out our Price Calculator for an estimate!
To get started on your discounted Microsoft Office business license cost, fill in the enquiry form, and we'll be in touch to give you the best price.