4 Benefits Of Using A Local Software/App Developer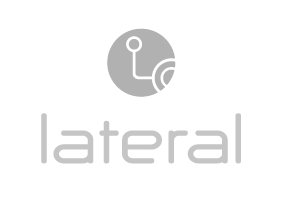 1. LOCAL COMPANIES KNOW YOUR TARGET AUDIENCE

Companies who hire off-shore developers to build mobile apps or software targeted at their local community are often disappointed with the end result. This is primarily due to the fact that overseas developers don't know their customer's local target audience.

To ensure the highest quality app/software program for your business and community, it is important to engage a local software developer who is familiar with your target audience and know the most effective ways to reach them.

2. HIGHER QUALITY IS WORTH THE COST DIFFERENCE

Often times, small businesses have a limited budget when it comes to developing customised software systems and apps to improve their company's operations and processes. This typically leads to a search for an off-shore developer.

However, due to the fact that off-shore development companies often lack the education and experience in developing high quality programs, a majority of businesses regret not investing that little bit extra into their project to hire a local software development company.

Hiring a local software development company is worth the initial investment helping to ensure you receive a quality product built to industry standards by a highly qualified developer. This also means you will receive a level of service and knowledge that is not generally provided off-shore.

3. KEEPING IT LOCAL HELPS STIMULATE THE LOCAL ECONOMY

Keeping your software/app development local allows you to create a stronger working relationship with your developer as they are invested in helping your business thrive in the local economy.

Off-shore companies tend to treat projects like numbers. The more projects they receive, the more money they make. Many times upon completion, they won't stick around to provide post-launch tweaks, updates and technical support.

Some companies overseas also like to hold their clients to ransom by refusing to hand over the source code for the app/software they have built for them. However, choosing a local software development company guarantees your IP is safe and your project is sustainable.

4. DIRECT CONTACT AND EASIER COMMUNICATION

Another advantage in hiring a local software development company is that you have direct contact with the developers and business analysts for the length of the project. App development is intangible and, therefore, it is important for both the developer and client to have direct, open contact.

Being local also means both parties are in the same time zone, whereas the outsourced option requires you to contact the development company outside your normal business hours. This can lead to poor decision making resulting in a low quality end product.

Choosing a local development company goes a long way to ensure your app or software project is scoped and developed to the utmost quality and standards so it ultimately performs to the highest degree.

The great news is Lateral is local! Get in touch with us here to find out how we can help turn your app/software idea into reality.