How To Choose A Web Developer For Your Next Project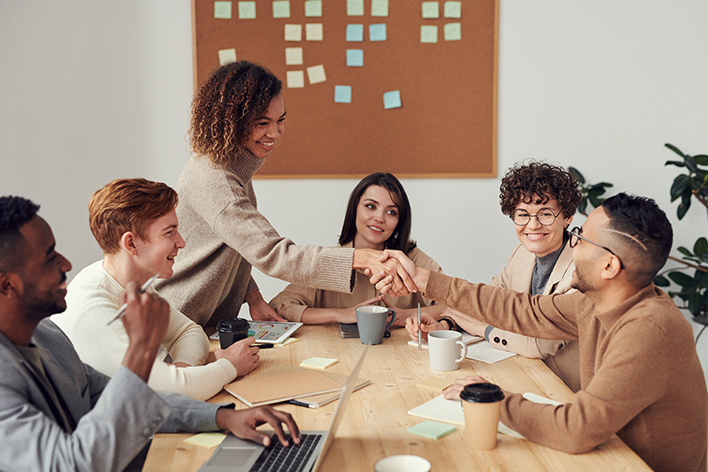 In today's modern age, your website is the face of your brand. Think of it as your calling card with a few more captivating features. Digital presence is one thing but having a stellar website makes a lasting impression on prospective customers. Though it may sound simple, some consider their website a trivial matter rather than an absolute essential to gathering more customers and earning loyalty. Your website helps you connect with customers on a broader scale. You give them a glimpse of your business experience when they visit your website.
So, what makes a successful website?
To start, your website speed is crucial. In fact, 39% of users will abandon a website if they wait longer than 3 seconds. Another factor conducive to your success is having a mobile-ready website. When you need to look something up, your first instinct is to pull out your phone and search away. If your website is not optimised for mobile users, you get a clunky website that's hard to navigate. An optimised website also boosts your ranking in search results! Google prioritises mobile-first websites in their search results. When they detect that your website is optimised for mobile, this increases your ranking in the results. Plus, you'll need a website with an enabled Content Management System to stay connected with your customers. Most importantly, the website must have strong security, especially when it requires users to provide sensitive data such as their credit card numbers. The list goes on but so do the benefits of investing in your website.
Ready to get started on your next project? Get in touch with Lateral for custom web development.
Now you must be wondering how you can successfully build your very own website. A critical factor is choosing the right web development company. So on to the million-dollar question:
How do I choose a Web Development Company?
When faced with a huge list of different web developers in the marketplace, it can be overwhelming to sift through candidates and choose the right one for your business. However, there are several factors to look for in a web development company. Read on to find out how you can choose the right one.
1. Budget and resources
First, you must have a clear idea of the features you would like your website to have. Through this, you can save extra costs from adding flashy features that may not be necessary for your business. Most importantly, you must have realistic expectations that are in line with your budget for the development.
To better understand the cost of developing your website and the services you will need, it is best to visit the web developer company's website. And while you're there, analyse how their website looks too! This is a way for you to see their capabilities. After all, a website is a reflection of a company. And web developers are no exception! If they promise cutting-edge solutions not implemented on their website, it raises a question about the company's expertise.
2. Experience and skillset
It is vital to look through your potential developer's portfolio! Have they worked with other businesses that are the same as your niche? Were these websites launched successfully? Their portfolio defines their reliability and trustworthiness.
Carefully look through the dossier of their previous work and see if they can provide case studies as well. It's a good sign for a web development company to provide content that describes the project they have developed and its results.
Evaluate their expertise and skill set to see if they can provide your business's services. Are they well-versed in both the front-end and back-end? Consider their specialisation and if they have a broad knowledge in various tech cases with their results.
3. Project Management
A well-established process is a surefire way to ensure that everything is done on time while staying within the budget. You should learn about the processes and methodologies a potential web developer uses before working with them.
For example, here at Lateral, we follow an agile development approach that allows the client to be involved earlier in the process. We work closely with our clients, which enables them to give us feedback as their website evolves.
Lastly, see if they are a result-driven company that is laser-focused on formulating the perfect project vision with their client. This will save time and money on significant changes that can slow down the development process and possibly derail the whole project.
4. Compatability and communication style
Observe their approach to your requirements and how they can help you. It's a good sign when a company emphasises tailoring your website accordingly. You're off on the right foot if the web developer fully understands your business requirements!
But to understand, the company must communicate clearly between the web developer and the client. This aspect should not be overlooked! Ask yourself if they are responsive, thorough in communicating with you and allow you to collaborate with them.
Their responsiveness is a tell-tale sign of their reliability. Your compatibility with the web development company is of utmost importance, considering that it's a process that hinges on mutual understanding.
5. Values and culture
Finally, a web development company that upholds similar culture and values as yours determines the project's success and the process of getting there.
In the wise words of digital marketing strategist Bas van den Beld: "The internal brand culture will show you how the business will work with you. If they care about their own culture, they'll care about the clients' as well"
Lateral Web Development
With Lateral, the foundations that solidify the success of web development are:
Quality: From the analysis phase through to the launch of the software, we have firm processes for reviewing our work and strict testing guidelines and standards for everything we do.
Communication: We only use terminology your employees are familiar with. We always endeavour to make the software work for you, not the other way around.
Collaboration: During the iterative development process, we work closely with you, provide prototypes early and include your feedback while your custom software product evolves.
We live and breathe innovation and quality solutions that power businesses of different industries. We utilise our 30 years of experience in developing custom enterprise solutions to build you cutting-edge and tailor-fit solutions that enable you to be propelled to greater digital success!
Ready to get started? Get in touch with our team today.