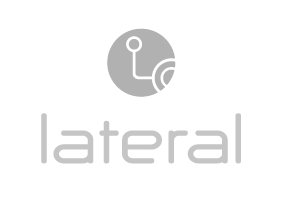 The Good Old Days (For Many)
Back in the 70s and 80s, IBM was king in the computer world. Large enterprises automatically contacted IBM when they were looking for new computer systems.
Until SAP came along, some of the largest ERP (Enterprise Resource Planning) systems ran on IBM hardware; products such as MAAPICS, JD Edwards, JBA and Movex were amongst the most popular.
These applications were developed for use on IBM mid-range servers using the RPG structured programming language. The IBM mid-range developed from the System/3 back in 1969 and the first of these ERP systems started to appear on the System/34 which was introduced in 1977. ERP systems provided medium to large size companies with a tightly integrated solution covering accounting, payroll, inventory, job costing, etc. instead of having to operate individual, disconnected systems.
In 1978 the System/38 was introduced and it was a major leap forward in terms of computing power and numbers of users. It had its own integrated relational database and integrated microcode.
The System/38 evolved into the AS400 in 1988 and 1000's of applications have been developed for the AS400 in areas such as banking, insurance, manufacturing and retail.
Since then the AS400 has had several name changes such as iSeries, System i; its current incarnation is the IBM i.
Although considered old technology by many, the AS400 has kept pace with modern technology and now runs on IBM Power Systems. The latest release of the IBM I operating system provides continuous availability (thanks to IBM Db2 Mirror for i), the latest security features, and easy integration with IoT, AI and Watson.
The worlds top supercomputers run on IBM Power Systems.
| | |
| --- | --- |
| | Figure 1- IBM Power Systems family |

Businesses run on their Computer Systems
Thousands of business applications have been developed for the IBM mid-range and still form the backbone of many computer systems in the most industries including banking, insurance, manufacturing and retail. These applications have developed and matured over a period of over 30 years and have business functionality that most of the modern Windows based applications can only dream about as a future development.
It is because of this richness in functionality many of these systems are still in use today running on the latest generation of the IBM i. It is also well-known for being robust and reliable.
Moving to a new platform can be a very extended and expensive process and at the end of this process the new system may not have the functionality of the old system. This is what we often hear from big corporate organisations.
Nevertheless, modernisation has been at the forefront for IT systems of many corporate businesses. Lateral have years of experience in the modernisation of large enterprise systems, providing modern front ends such as responsive web sites, windows applications and integration with mobile applications and systems running on other platforms.
Investment in this modernisation process is protected by the use of low code tools such as LANSA. LANSA is being continuously developed to keep pace with the latest technologies. Using the LANSA toolset can turn developers into full-stack professionals without learning the latest flavour of the month framework as the LANSA provides all the tools needed on one development platform.
The LANSA toolset will also speed up development time of new software, delivering projects within reduced timelines.
If you're looking to move off AS400 and on to new technologies contact Lateral today!