Digital Innovator,Tommy Shin, Wins 40Under40 Award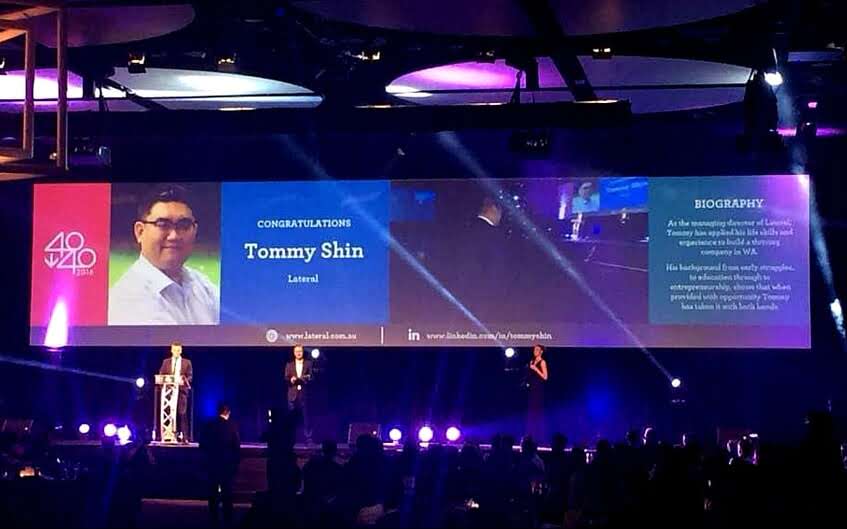 The Korean-born businessman was announced a winner last night at BelleVue Ballroom, PCEC in front of over 500 guests, friends and fellow nominees.

Mr Shin's agency delivers a strategic mix of business and technology solutions to a broad range of industries, its Perth and Melbourne offices.

The 40Under40 Awards, established by Business News in 2002 recognises Western Australia's 40 leading business entrepreneurs under the age of 40, not only for their personal determination and commercial drive, but also the philanthropic pursuits and community contribution.

Taking an early shine to entrepreneurial endeavours, Tommy founded and sold his first company (focused on VoIP technology) in his early 20s before joining the Lateral team, becoming a partner and driving the company to experience a 300% growth in both revenue and staff in his first year of directorship alone.

In addition to continuing his generous philanthropic work, both personally through events like the CEO Sleepout and professionally with the on-going pro-bono work Lateral provides to local WA based charities, Tommy plans to continue growing the company and to create and develop innovative products and services that will further contribute to Perth being recognised as an innovative Technology hub.

We are looking forward to the opportunities that such a prestigious award can bring and continuing our mission of delivering high quality, high value software solutions and services to businesses in Australia.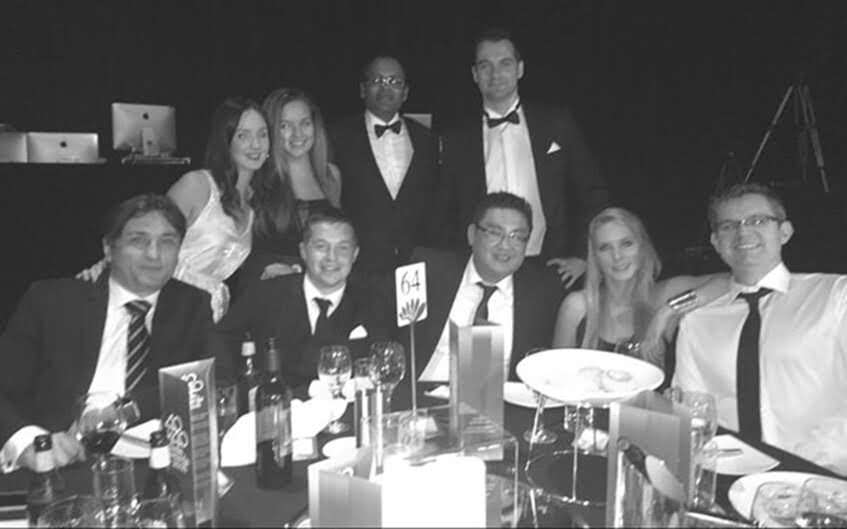 The Lateral Team and Business Partners at the awards
From Left: Goce Petrovski, Leah Edwards, Jimmy Stracey, Beth Caniglia, Thushara Weerakody,

Tommy Shin, James Gillies, Monica Sacroug and Hadley Willan