The power of artificial intelligence and machine learning: How 3 multinational companies transformed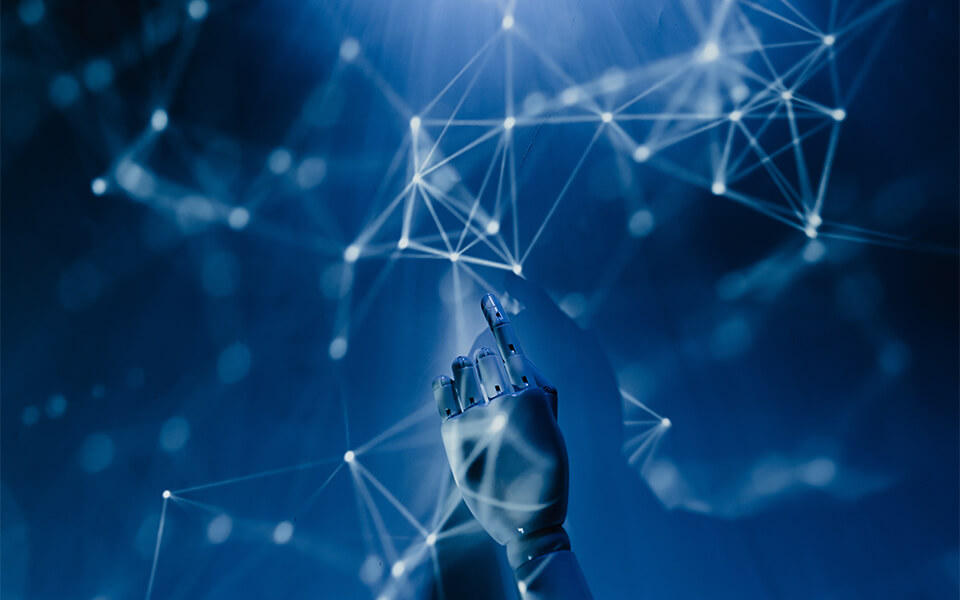 The proliferation of Artificial Intelligence has sparked optimism for digital transformation. Indeed, as a society, we're on the brink of something much greater!
Tech leaders all over the world are finding more ways to put smart software to work. One of them is Machine Learning, an accessible way to boost the productivity and efficiency of a company. Machine Learning is on the cutting edge of the "4th Industrial Revolution", making it as significant as the invention of the steam engine. This means Machine Learning has the potential to have a substantial impact on a global scale, forever changing the lives of many. Industry Specialists predict that by 2034, as much as 47% of all jobs in developing economies will be automated.
How can this benefit your company? Well, examples of Artificial Intelligence in everyday life are rapidly increasing, from day-to-day tasks to running our business. Machine Learning software can automates mundane tasks as well as produces creative insights. Companies of different industries are reaping these game-changing benefits to further their success and gain a competitive edge. In Perth, cybersecurity, research & development as well as healthcare are utilizing the power of AI and Machine Learning.
Find out how Lateral, one of the leading Perth Artificial Intelligence companies can transform your business.
And today, we'll be dishing out powerful case studies that have helped shape the success of businesses and, ultimately, our world. But before we begin, let's talk about something important:

What is the difference between Artificial Intelligence and Machine Learning?
Artificial Intelligence and Machine Learning are sometimes used interchangeably to the uninitiated, but really, they're two different things. Artificial Intelligence is a much broader concept of machines that accomplish tasks in a way that we consider "smart". Then there's Machine Learning, an application of Artificial Intelligence that gives machines access to our data and lets them learn themselves, such as patterns and behaviours of users toward an ad.
But enough preamble and onto our case studies!

Case Studies
CASE STUDY 1: Dell
A renowned leader in technology that empowers people from across the globe with their software and hardware needed machine learning to supercharge their response rates on their email channel!
The very core of Dell is data, so it's no surprise their marketing team looked to a data-driven solution to entice their email subscribers to read on. Most importantly, they needed a solution to help them identify which words or phrases perform best and how to target their key audience.
With the help of Artificial Intelligence & Machine Learning experts, they implemented machine learning into their email marketing strategy. They harnessed the power of words in their email channel while collecting data-driven analytics for each of their key audiences. As a result, Dell experienced a massive 50% average increase in CTR and a 46% average increase in responses from customers. Dell was also able to generate a 22% average increase in page visits and a 77% average increase in add-to-carts.
Words truly make an impact. And Dell utilized it best with machine learning, creating powerful emails that compel the audience to respond and make a purchase!
Dell now uses machine learning software to improve the marketing copy of their promotional and lifecycle emails, Facebook ads, display banners, direct mail, and even radio content.
CASE STUDY 2: Yelp
At a glance, Yelp may not seem to be a tech company, but their top-notch user experience is powered by machine learning. You read that right, Yelp is taking advantage of the perks machine learning has to offer. Here's how:
Images are just as vital to Yelp as user reviews, and people nowadays are more likely to stop and engage with the reviews when it is accompanied by an image! Therefore, the company is always trying to improve how it handles image processing. But in an age where taking photos of one's morning latte is second nature, Yelp has a massive database of photos to sort through.
So how do they do it? You guessed it, with machine learning software. Their machine learning algorithms assist the company's staff to collect, label, and categorize images more efficiently. It uses techniques to analyze the image and identify colour, texture, and shape. This means their machine learning software can recognize if it's an image of a pizza or if the restaurant has outdoor dining.

As a result, the company can easily predict attributes such as "good for kids" or "fine dining" with an impressive 80% accuracy, improving the overall user experience. They're now planning to use this information to auto-caption images and improve search recommendations in the future.
CASE STUDY 3: Biotechnology
The Biotechnology industry is gigantic and veritably diverse with subsectors, from drug discovery to genomics. You can imagine just how massive the database is for this industry. It's also fast-paced with a growing demand for faster growth and innovation. One of which is research publication and database scanning for biomarkers of stroke.
The lifetime risk of stroke on an average person is 25%. With stroke being a heterogeneous disorder, having individualized pre-stroke and post-stroke care is crucial for a cure. So, to determine the individualized care they need, the person's phenotype, such as observable characteristics, should be chosen. This is achieved by biomarkers. This is a measurable data point where the patients can be stratified from disease severity scores to lifestyle characteristics.
However, there are thousands of scientific publications about the detection of biomarkers for all the different diseases. And research itself is expensive and time-critical to prevent a disorder. The amount of data out there is so gigantic that this cannot be done manually. This is where NLP algorithms come into play. This allows biotech companies to find relevant biomarkers in different databases and publications efficiently. NLP algorithms determine not only the relevance but also the quality of the published results.
Machine learning helps save time and save lives.

Machine Learning Software Development at Lateral
No matter which industry you're in, you're more than likely to encounter an Artificial Intelligence or Machine Learning process. This can be applied to your business to give it that edge and supercharge the different facets of your business, such as marketing, user experience, and data research.
As Perth's leading custom software developers, we are uniquely placed to understand your business needs and both develop and deliver the right solutions.
The world is right on the edge of a computing technology revolution, and we are here to help you join the wave of change and make the most out of its incredible potential. Get in touch to find out how Lateral can improve your business processes with Artificial Intelligence and Machine Learning software.