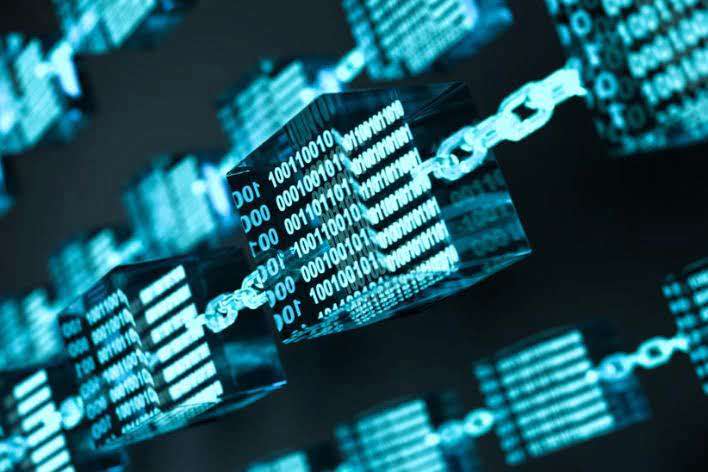 Blockchain is a decentralised, distributed digital ledger with data blocks that are used to record transactions across many computers in an efficient and verifiable way. Since Bitcoin (BTC) was invented by Satoshi Nakamoto as the first decentralised cryptocurrency, the use of blockchain technology has grown tremendously.
A blockchain is essentially a growing list of digital records linked using cryptography. Each block has a timestamp, transaction data and a cryptographic hash of the previous block making its data resistant to modification. This security inherent in the blockchain allows it to record transactions between two parties efficiently and in a verifiable and permanent way.
In 2014, Vitalik Buterin developed Ethereum, another cryptocurrency which utilises blockchain technology. It has since become one of the most active and open-source blockchain platforms widely used by developers to develop decentralised blockchain applications.
More companies are utilising blockchain technology thanks to the significant benefits it provides to industries, such as supply chain management, healthcare, finance, and IoT applications, to name a few. The implementation of blockchain has assisted many SMEs and enterprises to improve their operational efficiency and revenue.
Based on the industry and features that an organisation requires, they can utilise several blockchain platforms such as Ethereum, Hyperledger, Openchain, Stellar, and NEO.
Below are examples of impactful blockchain projects implemented in the real world.
Power Ledger builds a blockchain-enabled software platform that allows energy tracking and P2P (peer-to-peer) trading of solar energy. Through Power Ledger's platform, users can sell the excess energy that their solar panels produce to other users in a decentralised setting. When users couple their batteries with PWR's Virtual Power Plant (VPP) platform feature, they can store their surplus solar energy and sell it during peak demand times to maximise profits.
Power Ledger's platform gives security and peace of mind, by automatically recording all transactions on the blockchain.
HedgeTrade is a blockchain-driven social trading platform where the world's best traders share their knowledge and predictions. Traders post predictions into a smart contract-powered blueprint that users can purchase or unlock to access. By using blockchain records, HedgeTrade can ensure that the transaction between users (trader and predictor) only goes through and the predictor is rewarded if the prediction is correct. Otherwise, the user's purchase is refunded.

Blockchain Case Study for Payments in the Philippines
With a population of over 100 million, the Philippines has experienced a rapidly growing economy. Two-thirds of the population is made up of 70 million Filipinos that do not have access to both domestic and global financial ecosystems. This poses a significant problem since up to 10% of the Philippines' GDP is made up of international remittances sent from overseas workers to family members in the Philippines.
Rural banks in the Philippines play a critical role in the countryside where commercial banks have a limited presence. They service farmers, fisherfolk, and local businesses bringing progress to the local communities. Due to cost and other barriers in the banking industry, however, rural banks are excluded from national automated clearing houses (ACHs) and international payment networks such as SWIFT.
One of the largest banking institutions in the country, UnionBank, sought to tackle this challenge by launching a financial inclusion project with Project i2i. This project helps rural banks leverage its network to connect with local ACHs, commercial banks, and other rural banks to perform real-time transactions through blockchain technology. The commercial launch of i2i integrates rural banks into the domestic financial system, enabling more accessible and cost-efficient domestic transactions for the local citizen.
As reported by Bloomberg on 29th Oct 2019, the network already consists of 35 rural banks with 150 branches and 250,000 accounts nationwide. There are also 70 more rural banks in the pipeline to join the network. In August 2019 alone, transaction volume was over USD 1M.
Since its digital transformation in 2016, Project i2i has enabled various banking services to be more accessible to citizens. Thanks to blockchain, the rural banking industry in the Philippines is on a surge. The secure and easy-to-use nature of blockchain technology encourages foreign workers to utilise the service to send money back home in a smart and cost-efficient way.

Future of blockchain technology
Blockchain technology has limitless potential and can revolutionise business processes across industries. Its broad set of potential uses can even help governments improve their operations from financial to public services. Unfortunately, its adoption requires time and effort.
With our inhouse blockchain specialists, Lateral can provide blockchain-related services from business consultation to business implementation using blockchain technology. Speak to us today to discover how your business can fully utilise blockchain technology to improve your processes and services.