Custom Software Development | Perth
Custom Software Development Perth
Reduce Risks, Reach Higher
.
Australian-crafted software with world-class excellence.
Gain clarity about your entire system, end-to-end.

Enjoy certainty the software will deliver 100% of your goals

Future proof your investment with a system that scales with you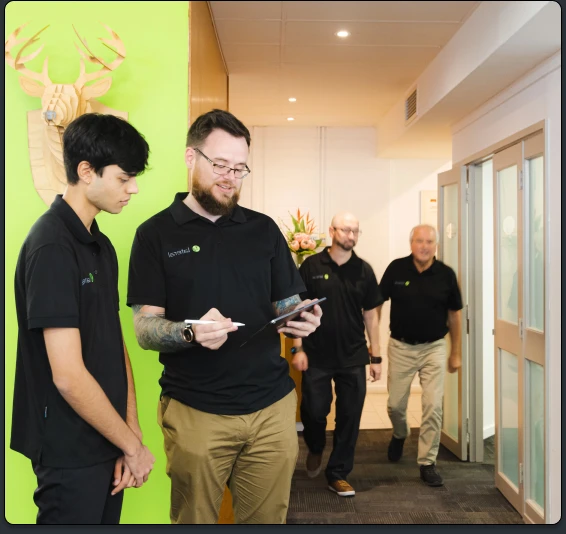 Are we on the same page? 👋
Complete the questions below and discover if Lateral is the right fit for your project


Why Lateral For Custom Software?
Australia's Trusted Name in Custom Software
Deliver on your project and remove the risks of custom software development. No matter if you are building a new system, or looking to enhance an existing one, lateral is here to guide you including the parts of the project you've envisioned, and everything else that you'll thank us for pointing out.
At Lateral, we save companies from making catastrophic mistakes with their custom software. Our clients transition from constant frustrations, delays and budget overruns, to being part of only 30% of companies that deliver on the vision of their project.
Lateral's unique planning system, the 'Green Print', developed over 30 years, is the key to identifying the red flags to create a bullet-proof plan for development. This crystallises your vision into an actionable development plan for risk-free implementation.
Lateral customers love the control they feel throughout the process due to the thorough Green Print which outlines the project in minute detail, providing confidence on how the project will progress and ultimately deliver on their goals.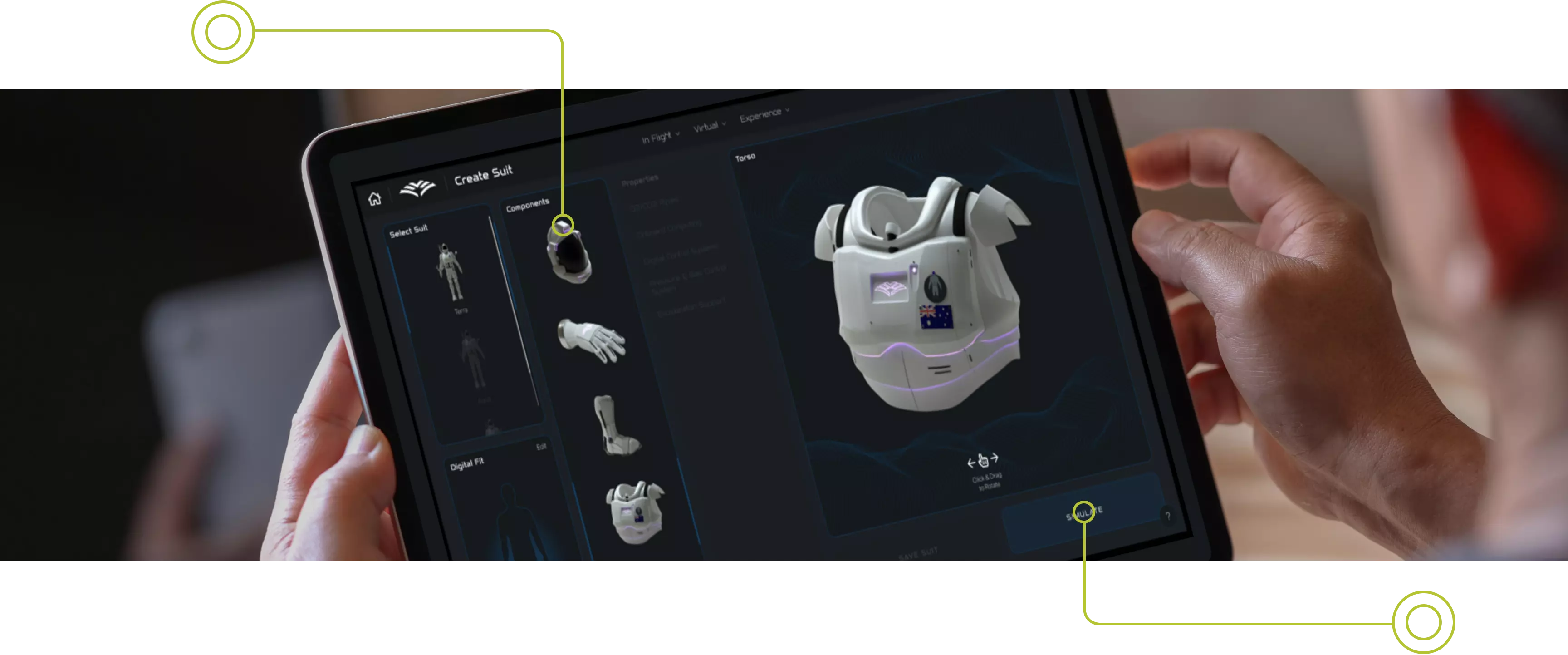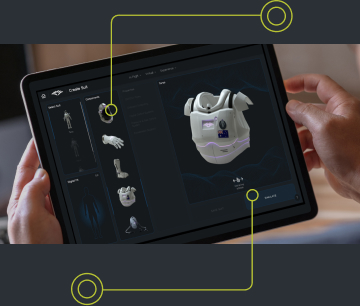 The Secret To Effective

Software Success
Click the buttons on the left to explore the process and discover the Lateral difference
The Green Print | Overview
Developed by Lateral over 30 years of hands-on experience in expert custom software design, the Green Print is a game-changing system that has helped numerous companies scale and own a competitive advantage. With the Green Print, you not only add value to your organization but also secure the IP that sets you apart in the market.
When you embark on the Green Print journey, your entire team becomes engaged in the process. Every aspect of the system is meticulously planned, leaving no room for surprises. High fidelity design mockups enable you to visualize each step, allowing you to walk through every possible scenario and be certain that the plan is perfect.
This unparalleled level of detail ensures that pricing and timelines are accurate, eliminating the risk of overruns commonly seen in the industry. The Green Print is the crucial difference between us and other agencies – it's the first step in removing all risk from your project.
Choose the Green Print, and you'll be choosing a compelling, convincing, and proven approach to custom software design that guarantees success for your organization. Don't settle for anything less.
Plain Language Overview: Simplifying Complex Concepts
As a customer, you receive a plain language overview that ensures every member of your team understands the project, regardless of their technical expertise. This inclusive approach is vital because it encourages full involvement and contribution during the planning and assessment stages.
Many projects fail due to a lack of comprehensive understanding within the team. This oversight can lead to a system that only addresses part of what it needs to, resulting in costly and time-consuming fixes down the line. By providing a clear, easy-to-grasp overview, we ensure that everyone on your team is on the same page, leading to better communication and collaboration.
The importance of a plain language overview cannot be overstated, as it enables your team to effectively contribute to the project's success. By getting it right the first time, you save valuable resources and achieve the desired outcomes for your custom software development project.
Planning for Every Possibility: Comprehensive User Stories
Our meticulous planning process accounts for every possible action and requirement by stepping through each user story, whether we're building a new custom software system or refining an existing one. This thorough approach guarantees that your software is created or adjusted flawlessly the first time, and, ensuring seamless access to required information, and generating outputs that align with your organization's goals.
We work closely with you to consider all aspects of your system that might be overlooked. By delving into the intricate details and nuances, we ensure that your software becomes a competitive advantage for your business. Our expertise enables us to identify and address the finer points that clients often miss, refining your system to meet your unique requirements.
For existing systems, our planning process takes into account any adjustments or improvements that may be required. We carefully analyze your current setup and work with you to identify potential areas for enhancement or integration, ensuring a smooth transition and a more efficient, cohesive software solution.
By planning for every possibility and carefully examining every user story, we create a robust, efficient, and tailored software system that gives you an edge over your competitors.
Experience Your System Visually: Bring Your Ideas to Life
At Lateral, we believe that a picture is worth a thousand words. Our extensive experience has shown that people work much better with imagery than words alone. That's why we start by creating vivid images and designs of your system, enabling you and your team to interact with and discuss every step and user story.

As the client, you play a crucial role in guiding the project. The visualisation stage is the most exciting part of the process, and we want you to be in the driver's seat. By transforming your ideas into tangible pictures, you can see and interact with your system before it's built, ensuring everyone on your team has a clear understanding of what's being created and how it will look, feel, and function.
This visual approach simplifies the decision-making process and fosters enthusiasm among your team members. By meticulously stepping through the details during the planning phase, we eliminate wasted time and resources, paving the way for a smooth development process. Our focus on visualisation and thorough planning guarantees that your software system will not only meet but exceed your expectations.
The Technology: Balancing Stability, Modernity, and Future-Proofing
Our approach to selecting technology for your custom software system involves choosing solutions that are both established and stable, yet modern enough to expand over time and leverage the latest capabilities. We carefully design the tech stack to integrate seamlessly with your existing systems and output data in the form and format you require.

We invest time in ensuring the system is future-proofed, built to last a lifetime, and adaptable for continuous expansion. By choosing software that grants you ownership of the IP, you avoid being stuck with licensing fees or unexpected third-party costs. Best of all, the IP is yours, and we never restrict you from collaborating with other developers in the future if you choose to do so.
The tech stack is a critical component to get right. To help you understand how each step of the system communicates with the others, we visualize the tech stack with drawings and involve your tech team, giving them full control as well. This collaborative approach ensures that the technology powering your custom software system is tailored to your needs, providing a solid foundation for long-term success and growth.
Certain Timeline & Budget with Fixed Pricing

The Green Print offers a unique advantage in the industry: fixed budgets for our projects. Thanks to the meticulous planning involved in the Green Print, we can provide you with certainty in both timeline and budget. This level of detail helps prevent the budget overruns and timeline blowouts often seen in custom software projects.

Comprehensive planning within the Green Print includes specific delivery dates for each sprint, giving you full visibility and control over the process. You can trust that the budgets are accurate and free from unexpected surprises. With our fixed pricing, you gain confidence in the project's overall success.
Don't risk a mistake with your software; it's too important for your organisation's success. A negative experience can derail a project, and the market is, unfortunately, filled with operators who jeopardise projects through poor planning. The Green Print addresses this issue, giving you the assurance that when you sign off on the budget and timeline, your project will be delivered as promised, achieving your goals the first time.
By choosing to start with the Green Print process, you're selecting a planning system that prioritises transparency, accuracy, and efficiency. Rest assured that your custom software project will be completed on time, within the fixed budget, and with the exceptional quality you expect, making it a smart and secure investment in your organisation's success.
Don't be taken in by charlatans and fake promises. The custom software development industry is full of cowboys that torpedo projects. Consider how important your investment is. What are you risking?
Reasons 70% of projects fail


Unrealistic timelines & budget, leading to delays
and cancelled projects.


Offshore labour and splintered teams cause a lack
of clarity on project goals & poor decisions.


Disaster from cutting corners to squeeze projects
into a specific timeframe or number hours.


The code base deteriorates over time, not
keeping up with technological advances.


Locked down code, owed by one or two
developers. You are at their mercy.


A lack of experience and vision. The end product
always suffers from inexperience.
Why Choose Lateral?


Transparent & accurate estimates and timelines
for detailed implementation.


All work completed by Australian's in our Perth
office. Staff has worked together for a decade.


Get the right advice for a robust system that
delivers on your goals & lasts into the future.


A future-proofed system designed to stay
functional for as long as you need it.


You own all of the IP, written for any developer
to take over, should you ever decide so.


Dedicated and seasoned veterans taking every
element into consideration.
Reasons 70% of projects fail


Unrealistic timelines & budget, leading to delays
and cancelled projects.


Offshore labour and splintered teams cause a lack
of clarity on project goals & poor decisions.


Disaster from cutting corners to squeeze projects
into a specific timeframe or number hours.


The code base deteriorates over time, not
keeping up with technological advances.


Locked down code, owed by one or two
developers. You are at their mercy.


A lack of experience and vision. The end product
always suffers from inexperience.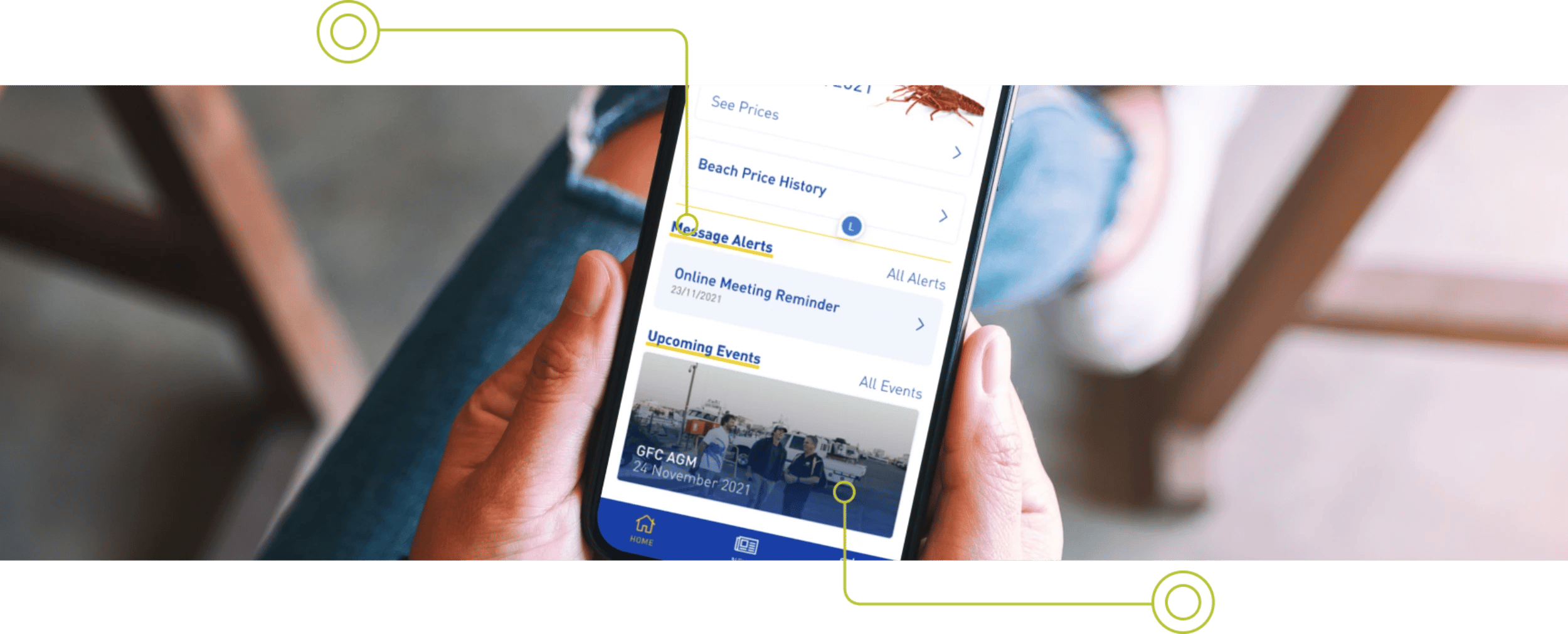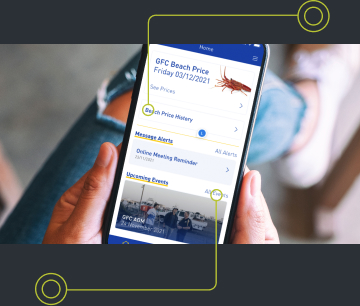 Clients That Swear by Lateral
Read the reviews and see why clients of all sizes swear by Lateral for their custom software systems.
"Lateral have been a wonderful technology partner. They adopted a highly collaborative approach and helped us achieve our business objectives."
Pat Abernethy
Manager City of Perth Parking (CPP)
"Lateral's flexible and responsive approach to our customer software development and their willingness to take the time to truly understand our business has made them a valuable business partner"


Matt Rutter
General Manager at Geraldton Fisherman's Cooperative
"Bill and the team at Lateral have managed our Biomedical Engineering business system for the last 10 years. My dealings with Lateral have always been positive. They are very responsive to any changes we need over time and I regard their services very highly."

Richard Dall
Manager at Biomedical Engineering
"From a software perspective the launch of the application today couldn't have gone any smoother."
Tony Harrison
Senior Application Analyst at Crown Perth
"The Diary not only enhanced our ability to manage our patents, it gave everyone in the practice a clear picture of their part to each day: a great use of IT which unifies our patients and our practice needs"

Guy Callender
Practice Manager at Hollywood Fertility Centre (HFC)
"Lateral provided innovative and versatile IT solutions that have helped to provide greater business efficiencies."
Bill Berry
Project Manager at Fulton Hogan
Clients That Swear by Lateral
Read the reviews and see why clients of all sizes swear by Lateral for their custom software systems.

Discover how Lateral's custom software solutions have helped clients achieve success in their

respective industries.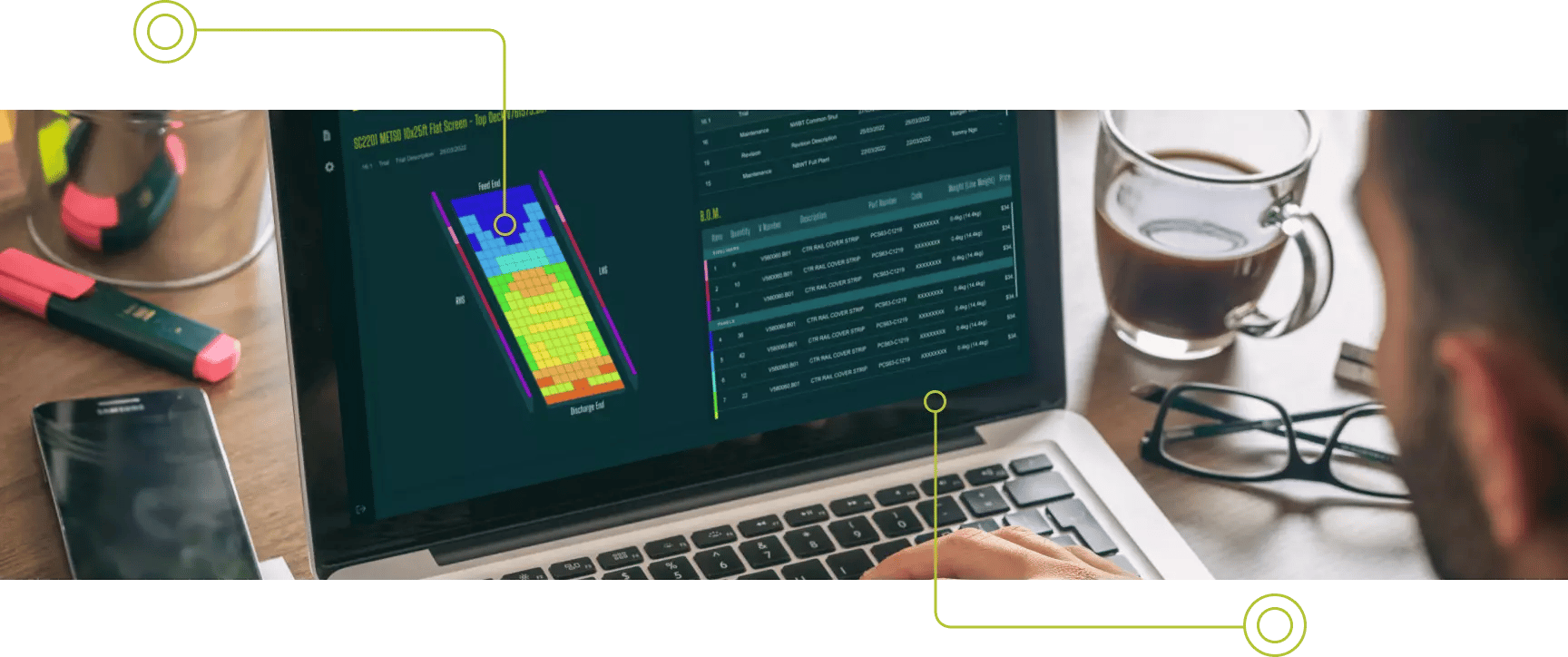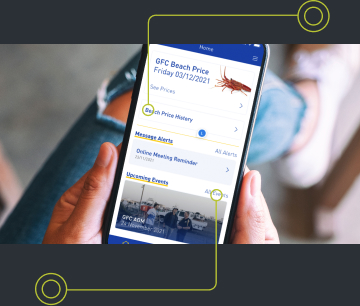 Lateral is a business of passion, bordering on obsession. We work so closely with our clients, many consider us part of their team. Learning about every facet of their company, and creating solutions far beyond their wildest expectations.... It's an addiction.
I took over Lateral more than 14 years ago and doggedly chased a vision of excellence. We invested in knowledge of the latest systems, hired in the top talent and worked like one tight unit of specialists towards being the best agency in our space. We developed the methodology that has rescued hundreds of clients, brining them our of frustration and into successful projects I am so proud of.
When you work with Lateral you will see a difference. We passionately care about our clients, and go the extra mile every single time. Our team has worked together for more than a decade, constantly investing in finding a better way.
If you've read this far, you are ready to book a meeting. Complete the form below and let us talk through your project, not agenda, just good advice. Come and sample the Lateral difference.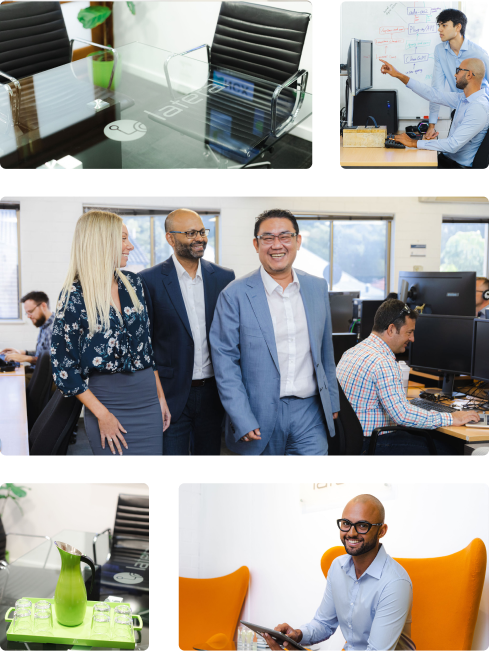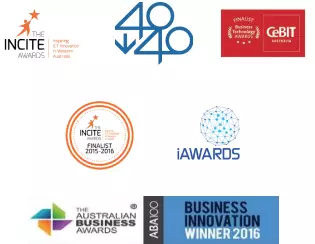 Want To Discuss Your
Software Challenge?
Complete the form below and our team will
schedule in time for a call