Searching for Lansa applications developers?
Found!
With LANSA software, we can help you transform IBM i, RPG, Synon or COBOL applications into user-friendly graphical Windows applications. They are transferable to other platforms such as Windows, Linux, mobile and the Web.

Having worked as a LANSA partner for over 20 years, we have a commitment to results and service that we take very seriously. Our team has delivered many successful, large-scale projects using the LANSA technologies on IBM System i, Windows and mobile platforms.

Lateral has a 150+ years combined experience in LANSA and IBM mid-range from System/34, System/36 System/38 to AS/400 , also known as AS400, AS 400, iSeries and now System i.

Modernising Green Screen Applications: Honda MPE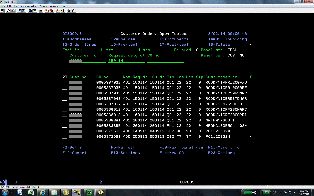 This shows the "green screen" version of a list of orders. Commands can only be entered by keyboard and headlines are not self explanatory. Green screens make frequent use of F functions to reach other menu selections.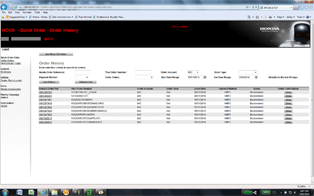 This screenshot shows the web version of the same orders shown before on the green screen. It has a more self explanatory interface, can conveniently be used with a mouse and has more intuitive elements such as dropdown menus, buttons and calendar dates to choose from. Lateral's Lansa developers helped Honda MPE modernising their dealer's system (see case study below)


Maintenance, Modernisation and Integration Services
Keep your reliable existing systems such as the AS400 working for you. You can maintain, modernise or integrate your IBM System i and LANSA applications with new technologies instead of replacing them.

If you do decide to replace your existing system it is a simple process to adapt the software developed using Lansa to the new system. We can put a Service Level Agreement or Managed Services in place to ensure your applications continue delivering business benefits for as long as you need.

And because we are also experts in Microsoft and Apple mobile technology, we can offer advice on the best architecture for your business needs.

We provide services to meet your most challenging requirements with precision, reliability and flexibility:

Lateral Professional Software Development Services
When you need LANSA or System i applications developed to meet a specific business goal, we do more than just the coding. Our professional services team provides a wealth of business experience across a wide range of industry applications from banking through to manufacturing.

Our consultants are experienced in all aspects of the development lifecycle including business analysis, development, project management, quality assurance, implementation and ongoing support.
Examples of our work - click on case studies