Services Used:
Complex integration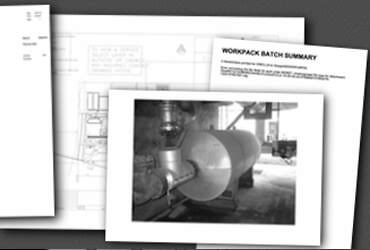 Custom Windows Software for maintenance work orders at a manufacturer
The client has a large manufacturing facility, where shutdowns involve contractors carrying out hundreds or even thousands of maintenance work orders. Each work order has paperwork and associated attachments, such as CAD diagrams, photos, word documents, spreadsheets etc. Previously, printing all of the attachments and collating them with the work order documentation was a time-consuming and error-prone manual process.
Lateral designed and built a Windows service which monitors ERP work order output, detects new work order print events, and constructs a single PDF document containing the work order and all of its associated attachments. The work order 'pack' is then sent to the nominated printer as a single job, removing the requirement to manually collate paperwork.
This project required a lot of work with file type conversion (including AutoCAD and Office formats) and PDF manipulation, and the processing needed to be designed so that errors were reported but didn't halt the workflow. The end result was a reliable, automated solution that reduced manual workload & error rates.
Contact us today if you need a custom software solution for your integration project!