Services Used:
Custom software development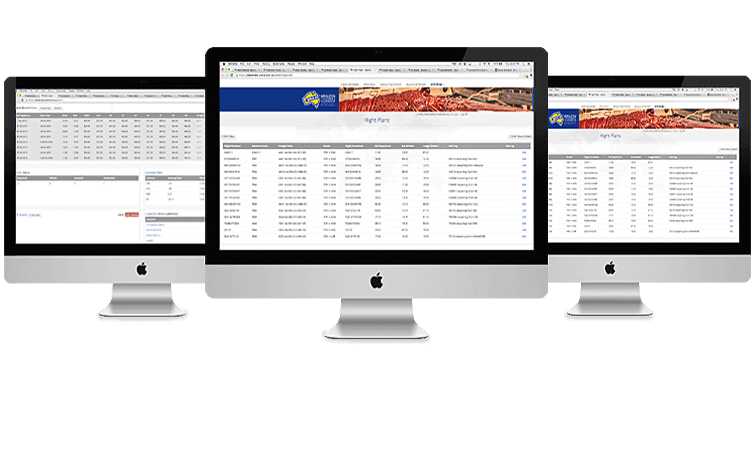 Challenge
The Geraldton Fishermen's Co-operative Ltd (GFC) was established in the 1950s by fishermen who had a vision of marketing quality lobsters around the world. Today, their "Brolos" brand of lobsters is transported globally and GFC has become the largest processor and exporter of rock lobsters, exporting approximately 970,000 kilograms of lobsters per year.
GFC made use of spreadsheets to manage customer orders. However, the spreadsheets did not record a history of the transactions nor was there sufficient data validation. Aside from that, there had always been the risk of the spreadsheets being deleted plus with that tool, there were no capabilities to improve or automate the auction, price discover, and reports generation processes.
An online solution was deemed to be helpful for GFC but they were worried about their Chinese customers who were behind the "Great FireWall of China". This is a censorship and surveillance project that blocks many foreign websites and which can potentially block GFC's online solution.
Solution
Lateral developed a responsive Website for GFC (called "The Source Lobster Website") which reduced the administrative time in taking, negotiating, and allocating orders. Instead of taking orders by different means (i.e. email, Skype, SMS and telephone), GFC customers can use their desktop or mobile device to input their orders on the website. After orders are submitted, the Sales Representative can immediately check, reply, and negotiate with the client via the website.
The Source Lobster Website can keep track of inventory inputted daily into the system against the orders sent by their customers. Sales Thresholds can be configured so that the quantity of lobsters being sold per day can be managed. Sourcing can also be done as the Office Administrator is able to identify from which warehouse the lobsters will be coming from. Lastly, identifying which flights the orders will be transported on can also be done via the system.
To make sure that customers from China have access to the website, it was hosted in China via C3Edge, a company which offers managed IT solutions for global enterprises. GFC also secured an Internet Content Provider (ICP) license which is a permit issued by the Chinese Ministry of Industry and Information Technology to allow China-based websites to operate in China.
Our Expert Take
When prioritising functionalities for a highly complex or highly transactional application, those functions that deal with 80%-95% of the transactions should be ranked higher than those that deal with exceptional situations. Doing so will ensure the buy-in of the Minimum Viable Product (MVP) among its targeted users and thus bringing value to the customer in the shortest possible time.
Furthermore, if the client has a big customer base in China or in a specific country, ensuring that the online solution is accessible to their customers is very important. Doing this usually deals with researching about the country's cyber regulations or even partnering with a group which knows them.