LitterBusters - City of Rockingham
Client :
City of Rockingham
Services Used:
App development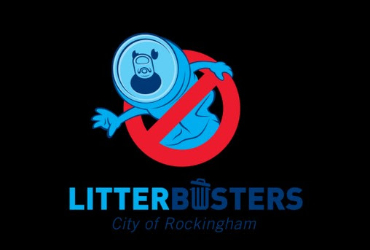 Challenge
It has always been a challenge for authorities to fully monitor illegal movements in their city. In order to keep the city clean and neat, the City of Rockingham decided to engage Lateral for a crowdsourcing solution. What we've come up with is a customised mobile application that the local residents can use to provide information and suggestions to the city authorities.

Solution
Lateral created the LitterBusters app for the City of Rockingham to gather information and reports from the local residents. With the app, users can report issues like illegal dumping and identify city assets and facilities that are in need of repair or cleaning.
To report an illegal dumping site, mobile users just need to take a photo of the site and upload it on the app. Other examples of issues that residents can report on the app include graffiti, paths that need maintenance and potholes. We've developed the LitterBusters app for three different mobile platforms and they are available on iOS, Android and Windows Phone.

Technology Used
Lateral hosted the application as an Amazon AWS Elastic Beanstalk instance in the Sydney Region.The AWS Elastic Beanstalk is a fast and simple way to deploy applications on Amazon Web Services (AWS). Besides being easy to use, this service is highly scalable and gives us complete control over the AWS resources.

Result
As a crowdsourcing solution, the LitterBusters app has been popular and is working out well for the City of Rockingham. Residents regularly file reports and upload photos and attachments on the app to engage with the local government. And this has helped the authorities to effectively monitor the city and keep it clean.
For more information or to find out how Lateral can help develop an app for your business, get in touch with us today!