Services Used:
App development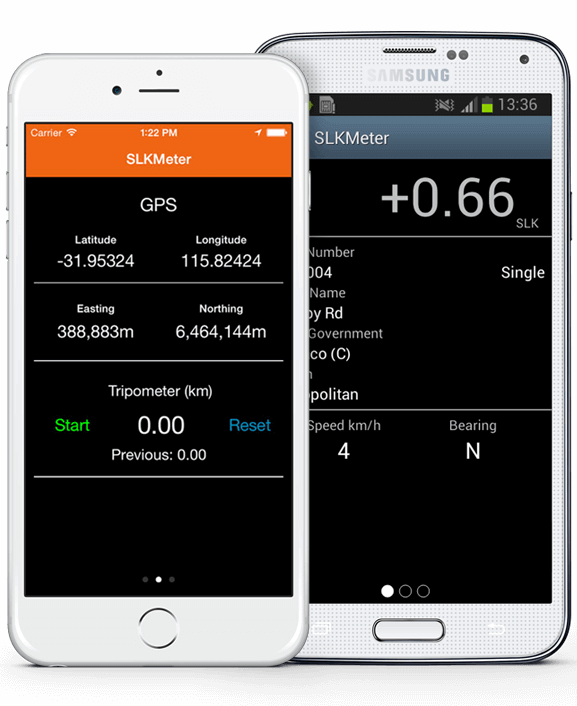 Challenge
Fulton Hogan has a 70-year-old history in construction and engineering and has over 5,500 employees across New Zealand and Australia. It provides a wide range of services and products for customers that deal with construction, roadworks, quarrying, infrastructure and land development.
For roadworks maintenance, Fulton Hogan makes use of the Straight-Line Kilometre (SLK) measure to determine where the points of interest are on a particular road. SLK Machines were physically installed on vehicles to guide inspectors to the locations of the points of interest. The machines were not only expensive but also bulky and thus, only a limited number of these machines were installed.
Lateral was commissioned to develop the SLK Meter Application which was to be available in iOS and Android via the enterprise's Mobile Device Management (MDM). The app's purpose was to replace the bulky SLK machines but ensure that there was still positional accuracy when using the app for inspections.
Solution
The SLK Meter Android App was initially developed because there were licensing issues surrounding the implementation on the iOS platform. The issue revolved around an open-sourced library that if used would necessitate that the product code be made publicly available. Lateral did not compile the open-sourced library with the rest of the iOS App's code.
A website for administration was also developed together with a service layer to provide administration and security for the application. Access to the mobile application's functionalities and data can then be controlled through authentication and authorisation mechanisms found in this Admin Website.
Although Mobile Device Management (MDM) was a viable option for its enterprise users, the SLK Meter App was distributed in the Google Play for Android and Apple App Store for iOS. This approach made it simpler for its users to update their applications and provided easy access to external contractors and city councils.
Our Expert Take
Technology aims to improve operational processes. The $20 per year cost of the SLK Meter Application proved to be a big saving for the company compared to the car installations that had cost Fulton Hogan around $1,500 per vehicle. Making the app available in the Apple and Google Play stores made the system more available to its end users.