App for streamlining roadworks
Services Used:
App development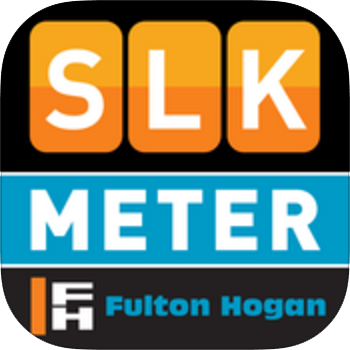 About Fulton Hogan
With a rich 70-year history in construction and engineering, Fulton Hogan is a renowned company with over 5,500 employees operating across New Zealand and Australia. Their diverse range of services and products cater to customers involved in construction, roadworks, quarrying, infrastructure, and land development.
For roadwork maintenance, Fulton Hogan relied on the Straight-Line Kilometre (SLK) measure to identify points of interest along specific roads. Traditionally, expensive, and bulky SLK Machines were installed on vehicles to guide inspectors to these locations. However, due to the high cost and limited availability of these machines, Fulton Hogan sought a more efficient solution.
Enter Lateral, the chosen partner tasked with developing the SLK Metre Application. This innovative app was designed to replace the bulky SLK machines while ensuring accurate positional data for inspections. The app was planned to be available on both iOS and Android platforms through the enterprise's Mobile Device Management (MDM).

Solution
To overcome licencing issues related to the iOS platform, Lateral initially focused on developing the SLK Metre Android App. An open-sourced library posed challenges as its use would require making the product code publicly available. To address this, Lateral separated the open-sourced library from the rest of the iOS App's codebase.
In addition to the app development, Lateral created an administration website and a service layer to provide robust administration and enhanced security for the application. Through this admin website, access to the mobile app's functionalities and data could be controlled using authentication and authorisation mechanisms.
While Mobile Device Management (MDM) was a viable option for enterprise users, Fulton Hogan decided to distribute the SLK Metre App via the Google Play Store for Android and the Apple App Store for iOS. This approach simplified app updates for users and provided easy access for external contractors and city councils involved in roadwork maintenance.



Result
The SLK Metre Application proved to be a game-changer for Fulton Hogan, delivering significant cost savings. With an annual cost of just $20 per user, the app replaced the need for expensive SLK machine installations, which had previously cost the company around $1,500 per vehicle. Additionally, making the app available on popular app stores increased its accessibility to end users, ensuring a seamless experience for all stakeholders involved.
Fulton Hogan's partnership with Lateral showcases the transformative power of technology in optimising operational processes. By embracing the SLK Metre App, Fulton Hogan has not only achieved substantial cost savings but has also made roadwork maintenance more efficient and accessible to their entire workforce.
For more information or to find out how Lateral can help develop an app for your business, get in touch with us today!