Multi-level parking system
Services Used:
Parking System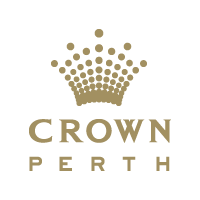 About Crown Perth Casino
Situated on the picturesque eastern banks of the Swan River, Crown Perth Casino is a renowned 24/7 gaming facility offering a wide range of entertainment options. With 240 tables and over 2500 electronic games, Crown Perth Casino attracts visitors from far and wide. To cater to the needs of its guests, the casino embarked on a project to build a state-of-the-art Multi-Level Parking facility capable of accommodating 1500 parking bays.
To ensure a seamless parking experience for its customers, Crown Perth Casino deployed the user-friendly Crown Multi-Level Parking System. Developed by Lateral, this innovative solution seamlessly integrates with Crown's existing software and hardware assets.

Solution
The Crown Multi-Level Parking System provides real-time information on car park capacities, allowing visitors to quickly locate available parking spaces. Utilising strategically placed digital signs throughout the parking lot, the system automates the display of vital information such as lane control for efficient traffic flow and important safety messages.
The system empowers parking attendants with instant updates on any problem devices within the parking facility. Attendants can create custom messages or select from a range of pre-set messages to be displayed on the digital signs, ensuring effective communication with visitors.
Considering the diverse range of hardware suppliers involved, the System Developer employed a flexible programming approach, adapting to the unique requirements of each device type. This comprehensive strategy ensures optimal performance and compatibility across the entire parking facility.



Result
The success of the Crown Multi-Level Parking System relied on seamless integration between various hardware and software components. Recognising the critical role of equipment in enhancing the overall parking experience and ensuring customer safety, Lateral developed the system to continually monitor the functionality of devices. This proactive approach enables the system to identify and address any issues promptly.
The Crown Multi-Level Parking System stands as a testament to Crown Perth Casino's commitment to delivering an exceptional customer experience. By leveraging advanced technology and a user-friendly interface, Crown Perth Casino has created a parking facility that not only enhances convenience but also prioritises visitor safety and satisfaction.
For more information or to find out how Lateral can help develop an app for your business, get in touch with us today!