Client :
John Hughes Group
Services Used:
App development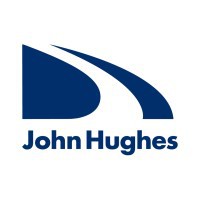 About John Hughes Group
Introducing John Hughes Group, one of Australia's leading motor vehicle retailing companies. With a workforce of 560 and an impressive annual turnover of $550 million, they specialise in selling new and used cars, as well as providing vehicle servicing and financing.
One of the standout features of John Hughes Group is their innovative Buy Backs system, designed to manage "Buy Back" contracts with corporate clients. This unique offering allows clients to sell their vehicles back to John Hughes, provided they meet the agreed mileage and quality requirements. By leveraging this system, clients can keep their vehicle fleets up to date at a reasonable cost.
However, the Buy Backs legacy system faced performance issues, particularly in generating reports. Slow report generation and user interface challenges hindered client utilisation of the system, which impacted John Hughes' ability to build strong, long-term relationships and maximise profits. Seeking a solution, the group turned to Lateral to enhance the Buy Backs system, making it more user-friendly and efficient.

Solution
Lateral's solution focused on maintaining the system's core functionality while addressing performance and data entry concerns. To improve data entry, Lateral implemented user experience (UX) best practices in redesigning the forms. Upon evaluating the system, Lateral discovered that the existing code base and architecture were outdated, posing a risk of future system failures. Consequently, they proposed and executed a database architecture rewrite to optimise reporting performance.
The Buy Backs system relied on the Titan database, John Hughes Group's proprietary database containing crucial vehicle information and inventory data. Previously, report generation took an excessive amount of time as the system had to scan the Titan database for each request.
To overcome this challenge, Lateral developed a dedicated Buy Backs database, continuously updated by a Structured Query Language (SQL). This new architecture eliminated the need for the system to query the Titan database for every report generation, resulting in significantly faster report generation times, measured in seconds rather than minutes.



Result
Recognising the significance of design, navigation, and architecture in digital solutions' usability and efficiency, Lateral revamped the Buy Backs system's design, including the forms, and optimised the database architecture. The result was a seamless user experience that increased client engagement and utilisation of the system, unlocking its full potential for John Hughes Group.
By partnering with Lateral, John Hughes Group successfully transformed its Buy Backs system into a dynamic and efficient tool that offers exceptional value to its clients.
For more information or to find out how Lateral can help develop an app for your business, get in touch with us today!